New UVic marine facility builds climate resiliency
- Nicole Crozier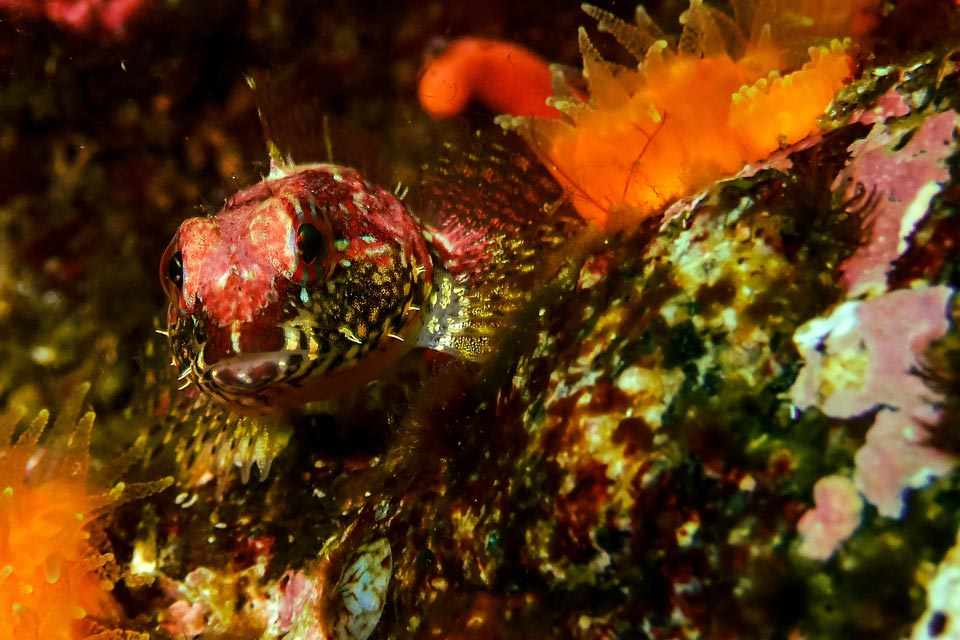 Marine temperatures have been hitting record highs all summer. Some marine species are migrating to new habitats. Climate change is altering natural ocean systems, and without intervention, this could have major impacts on biodiversity, our food systems and more.
The Experimental Ocean Climate Change Lab (EXCEL), a new initiative led by UVic biology professor Amanda Bates, aims to measure the effects of marine climate change on organisms and contribute to much-needed restoration and conservation efforts. At EXCEL, researchers will use experimental aquariums to manipulate temperature, oxygen levels, food levels and other variables, allowing them to create scenarios for predicting the impacts of marine climate change.
Understanding which species of BC's coastal ecosystem are most sensitive to changes in ocean conditions is crucial to identifying vulnerabilities, protecting biodiversity and building resilient systems for the future."

—Amanda Bates, Impact Chair in Ocean Ecosystem Change and Conservation
There are many species and changing variables in the Salish Sea. At EXCEL, researchers will study how changes to the environment impact species abundance, geographic shifts, food web models and biodiversity change. This will allow researchers to predict future impacts of marine climate change and test conservation measures before implementing them in the wild.
"We're looking to do forward-thinking research," says Bates. "We know that climate change is a challenge, and we're working to create a framework for how we can come up with conservation solutions."
Bates aims for the lab to work with local species of interest as they emerge. She plans to measure not just singular stressors, but also concurrent and sequential stressors.
EXCEL is also intended to provide additional opportunities for collaboration. Colleagues will be able to use the equipment for their own work, and Bates also sees opportunities to engage undergraduate and graduate students in rare marine biology experiments where variables can actually be manipulated. 
"EXCEL will increase our training capacity drastically, and help our students build a strong theoretical training in science," says Bates.
Bates recently received $175,000 in start-up funding from the BC Knowledge Development Fund and match funding from the Canadian Foundation for Innovation to purchase state-of-the-art equipment for the facility.
EXCEL and Bates' work aligns with the UN's Sustainable Development Goal 14, life under water, and reflects UVic's commitment to climate action.
Photos
In this story
Keywords: climate, oceans, research
People: Amanda Bates