First-wave analysis of pandemic policy response
- Jonathan Woods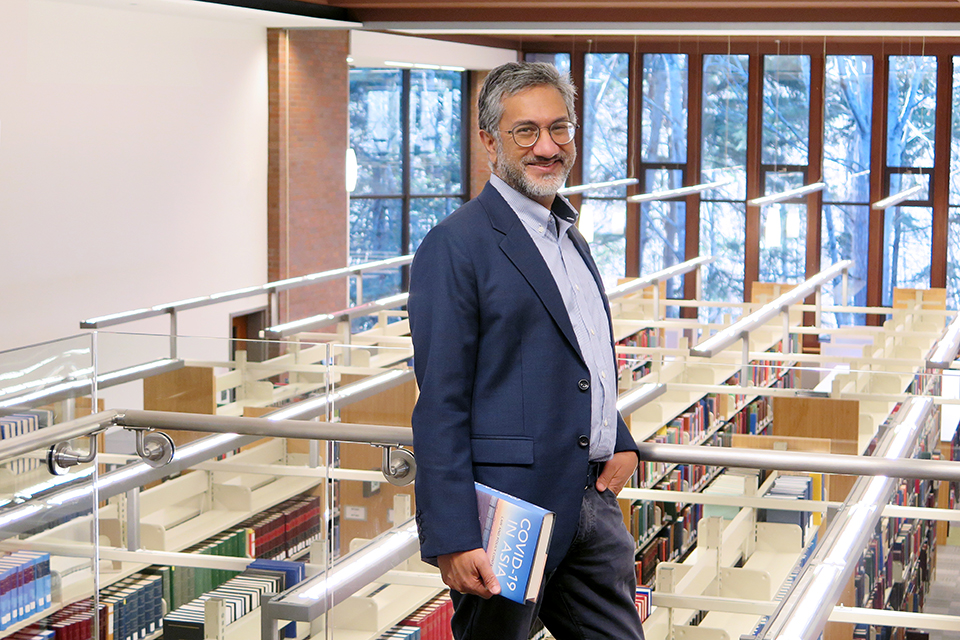 UVic law professor Victor V. Ramraj's academic instincts were quick to kick in when the pandemic began fanning out across Asia this time last year. Ramraj, who also serves as director and law chair with UVic's Centre for Asia-Pacific Initiatives (CAPI), and specializes in the constitutional dimensions of emergency powers in Asia, saw the importance of studying the policy dynamics playing out across the region as governments scrambled to improvise solutions to the novel coronavirus.
As people around the globe began to brace for the arrival of the first wave of the virus, Ramraj and an extensive team of interdisciplinary scholars were connecting across campus, continents and oceans with the goal of compiling a comprehensive account of the major legal and policy issues emerging from the Asian context.
The resulting product is an ambitious volume, COVID-19 in Asia: Law and Policy Contexts, compiled in mere months, and published by Oxford University Press in December 2020, less than a year after the first reported case in Canada.
From the empty streets of once-bustling Mumbai to the silent venues intended for Tokyo's 2020 Olympic Games, the unimaginable became ordinary in a matter of weeks. This new collection taps the collective knowledge of an interdisciplinary team of 61 researchers both in the service of policy development, and with the goal of establishing a scholarly baseline for research after the storm has passed.

— Victor V. Ramraj, CAPI director and editor of the new anthology
When one door closes, another door opens
The new work is a broad-ranging collection involving 61 scholars (including 17 from across UVic) and comprising 30 chapters covering case studies and five themes related to the initial surge of the pandemic in Asia: first wave containment measures; the use of emergency powers; the role of technology, science, and expertise; intersections with politics, religion, and governance; and implications for the economy, climate and sustainability.
The book—the first to be published on the law and policy dimensions of the pandemic in Asia—is meant to serve both as a reference for policy development and as a scholarly baseline for research and debate as we dare to cast our eyes towards a future no longer weighted under COVID-19 and its variants.
Find out more
Photos
In this story
Keywords: international, COVID, research, Centre for Asia-Pacific Initiatives
People: Victor Ramraj