Top 10 of 2021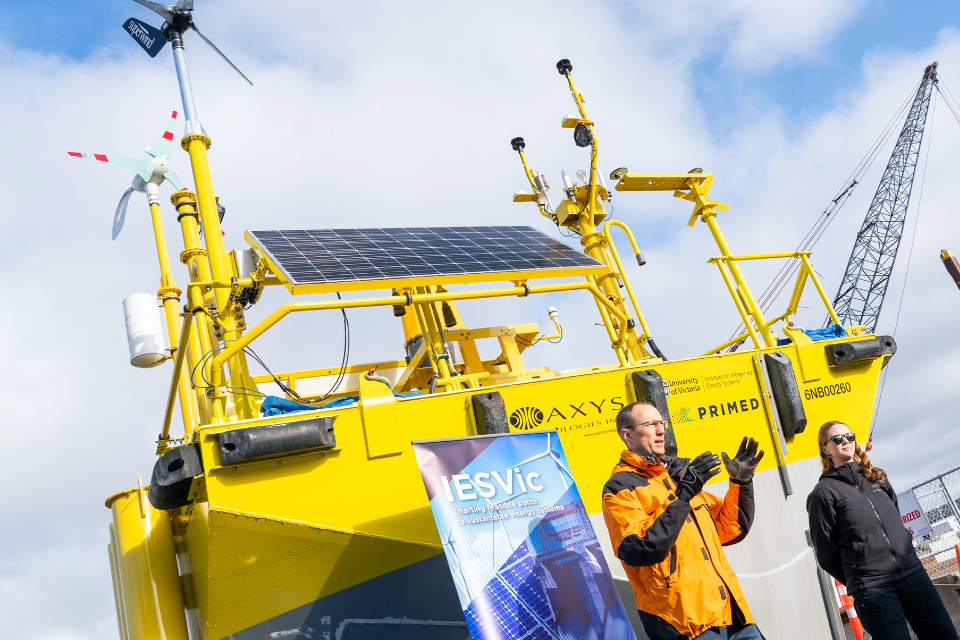 From addressing injustice to inspiring creative ingenuity, the University of Victoria was at the forefront in 2021 of providing expertise and offering solutions to another year of change and stories that gripped the world's attention.
Climate change was under the spotlight, including a deadly heat dome, massive wildfires and destructive flooding in BC, as were many other societal challenges—from coping with the ongoing COVID-19 pandemic to advancing the university's commitment to truth, respect and reconciliation.
Here are just some of many top stories online, in print, on TV and radio about UVic in 2021.
Climate conversations
World leaders and scientists gathered for COP26, the United Nations climate conference in Glasgow, Scotland, including a UVic delegation. All year long, UVic's experts had plenty to say about climate change.
See this expert advisory to COP26.
---
Re-awakening the ancestors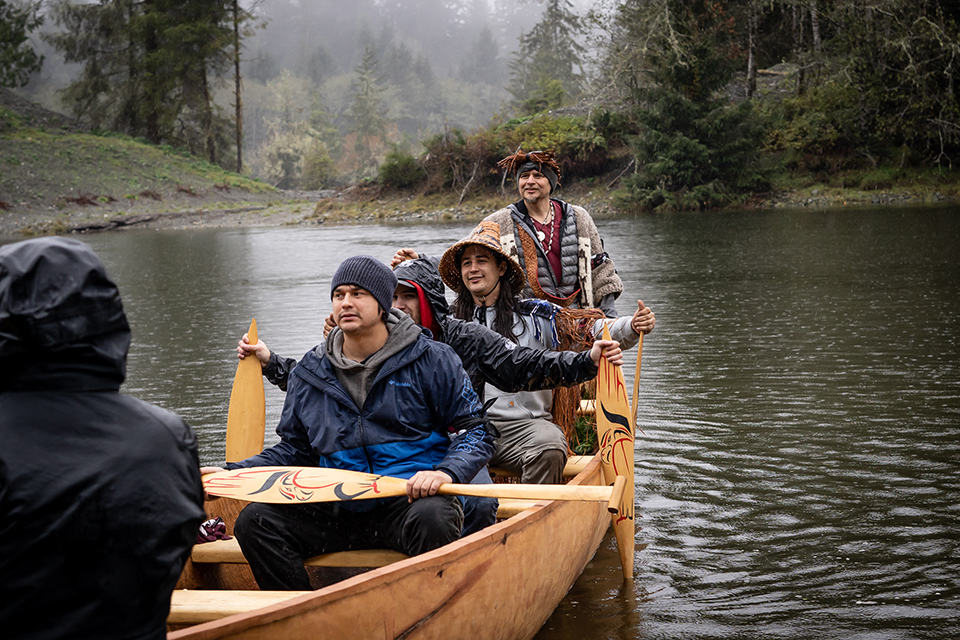 For the first time in more than 50 years, an oceangoing dugout canoe was carved, blessed and launched by the Pacheedaht First Nation. Hewn from a 500-year-old western red cedar, the canoe—or čupuc (pronounced chuh-PUTZ)—is the centrepiece of a two-year project envisioned in the community and brought into being in partnership with Sarah Wright Cardinal, assistant professor of Child and Youth Care, with funding by the Social Sciences and Humanities Research Council. The two-year project aims to revive confidence, health and well-being, and pride—in particular, among its young men—by creating a work of great physical and symbolic weight. Sheila Jones, Pacheedaht member and Child and Youth Care graduate, and Trena Black, T'Souke member and PhD student in the Social Dimensions of Health, were central to the circle of women who designed the project and created the wraparound wellness supports and cultural programs for the master carver and two apprentice carvers—and for the whole community.
Read the story on UVic News.
Sarah Wright Cardinal and apprentice carver Trystan Dunn-Jones spoke to CBC's "All Points West" in October and coverage of the blessing and launch ceremony appeared in Ha-Shilth-Sa, and CBC.
---
150 years of racism in BC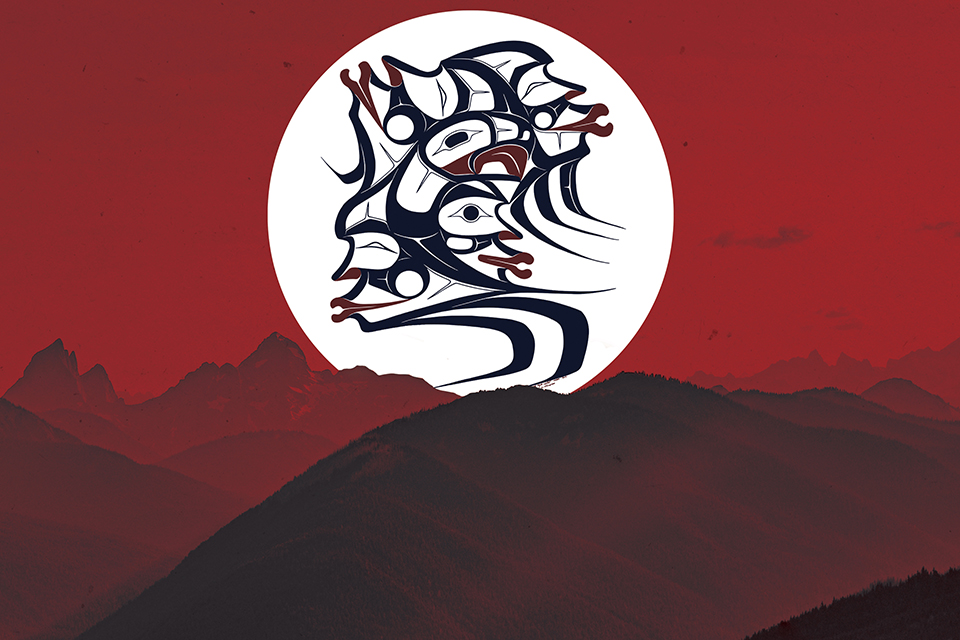 Challenging Racist British Columbia: 150 Years and Counting launched in February and delves into the long history of racist policies impacting Indigenous, Black and racialized communities in BC, tying the histories of racism and resistance to present-day anti-racist movements. Among its seven authors were three UVic scholars: Christine O'Bonsawin, Nicholas XEMŦOLTW̱ Claxton and John Price. The open-source, illustrated booklet, an educational resource, was released during the province's 150th year and is available for free download here.
Read the story on UVic News.
The Georgia Straight covered the booklet's launch on the International Day for the Elimination of Racial Discrimination (March 21). Coverage was also included by APTN News ahead of the booklet's launch. The authors joined UBC legal scholar Carol Liao for a moderated online discussion on the day of the release.
---
The public health impacts of drinking and alcohol policy changes during the pandemic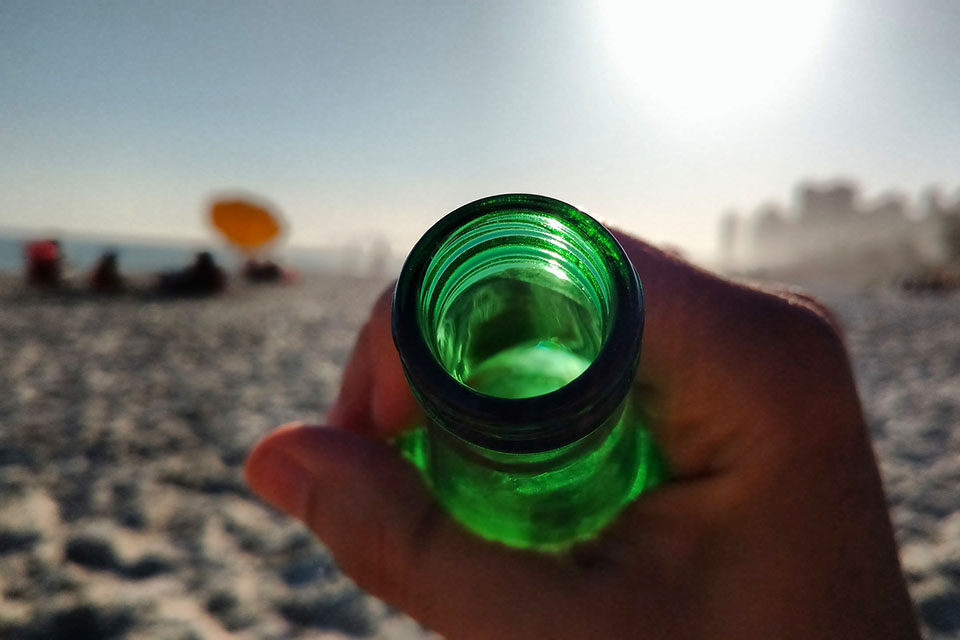 British Columbians drank more alcohol during the first year of the COVID-19 pandemic than they have in the past 20 years' equivalent to 547 cans of beer or 104 bottles of wine per year for each person aged 15+ in the province—according to the latest analysis of BC alcohol sales data from the UVic's Canadian Institute for Substance Use Research (CISUR). Increased alcohol consumption coincides with alcohol-related problems, which include accidents, injuries, domestic violence, cancer and other illnesses.
According to Tim Naimi, CISUR director, who led the report, COVID-era changes to alcohol policy such as increased hours, government support for liquor retailers to develop online stores, and declaring liquor stores an essential service played a large role in these increases.
---
Art as catalyst for Indigenous Impact Chair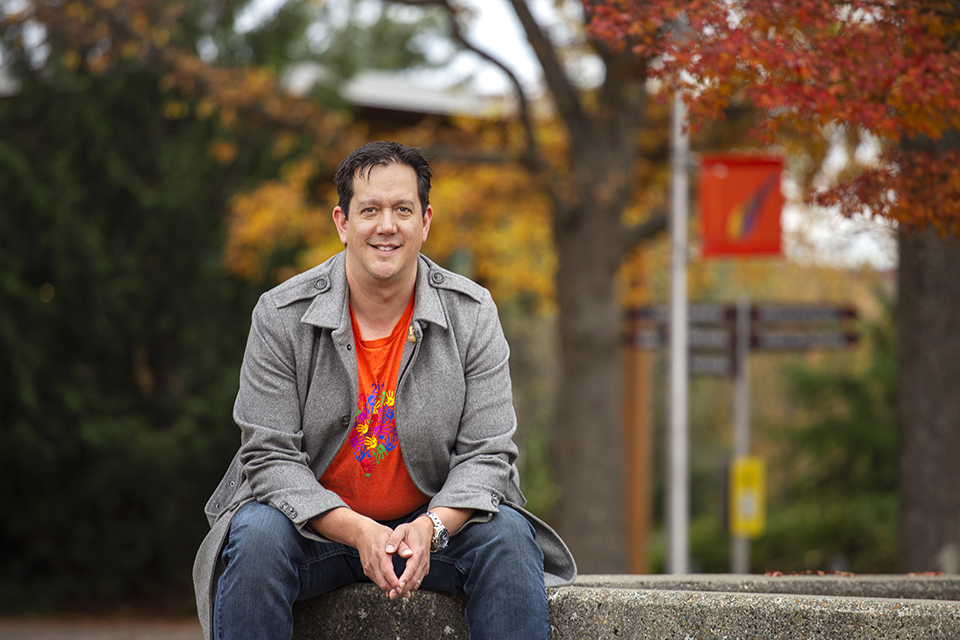 Art inspires, but can it heal? Carey Newman, a Kwakwak'awakw and Coast Salish artist, master carver, filmmaker and author who is the inaugural Impact Chair in Indigenous Art Practices with UVic's Faculty of Fine Arts, strives to highlight Indigenous, social and environmental injustice through his art practice. He aims to unearth memory and trigger the necessary emotion to drive positive change and, with respect to aspirational goals of reconciliation, "The process begins with learning, understanding and accepting truth" and "We know that art can be a catalyst in the process of discovering and sharing truth."
---
215+ and a commitment to truth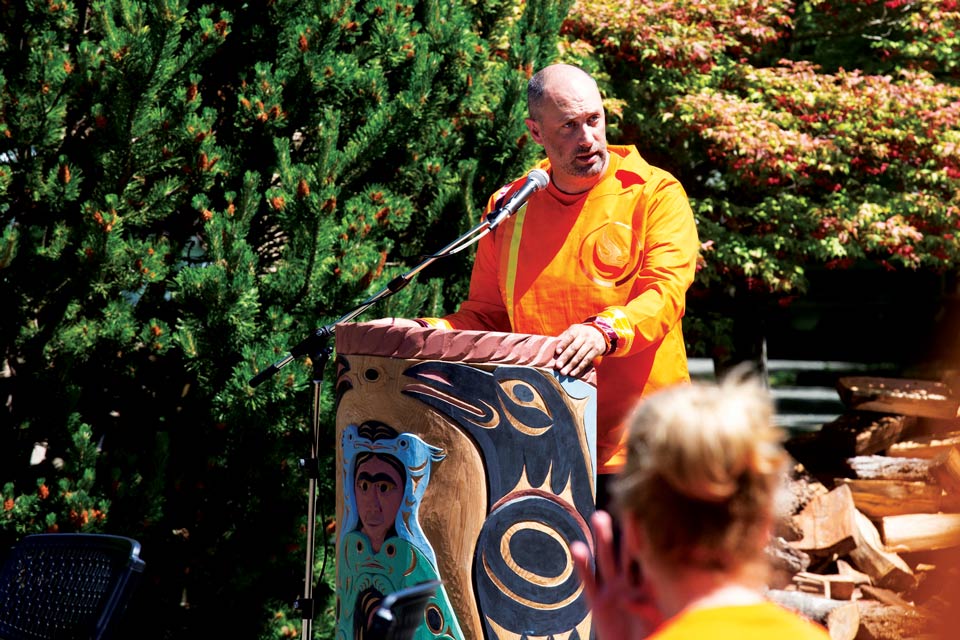 In May 2021, the Tk'emlúps te Secwépemc First Nation identified more than 215 unmarked graves on the former site of the Kamloops Indian Residential School. This news brought into sharp focus the continuing legacies of racism, colonialism and trauma of the residential school system. On June 1, the university community came together in ceremony to honour the children whose remains were found and to offer support to Elders, students, staff and faculty. A sacred fire was lit according to local protocol. UVic acknowledges its role in perpetuating colonial systems and violence, and continues to focus on truth-telling, community support and accountability.
---
What's the matter with lasers?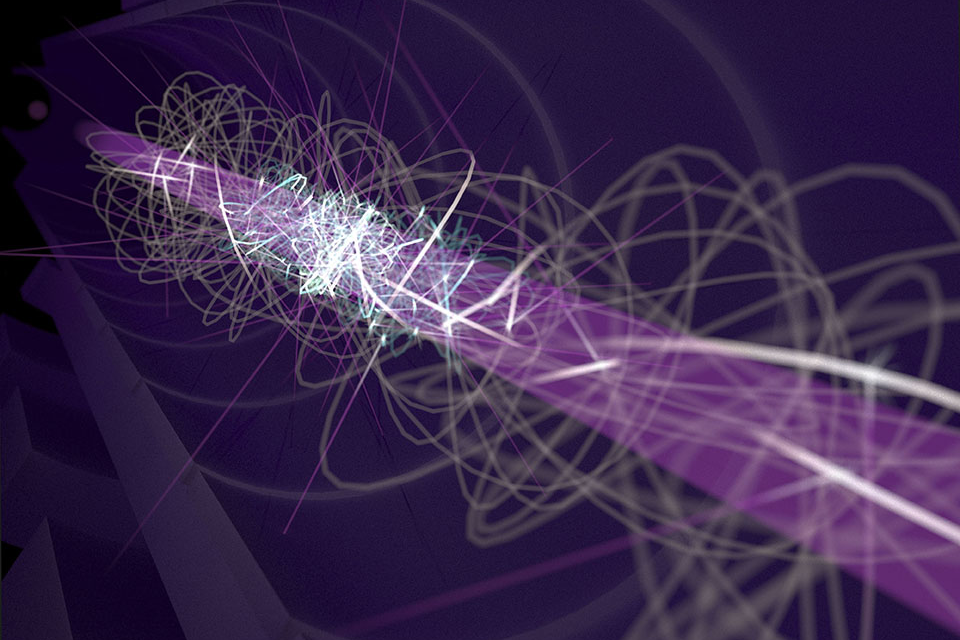 Lasers in sci-fi movies cut and burn. But UVic physicist Art Olin and the Canadian team of researchers used the lasers they developed to cool antimatter to near absolute zero. They were the first in the world to manipulate antimatter using lasers and, by cooling it, researchers will be able to perform a variety of tests that, among other things, could offer clues as to why the universe is made primarily of matter and not equal parts matter/antimatter, as predicted by Big Bang models.
---
What you otter know about eelgrass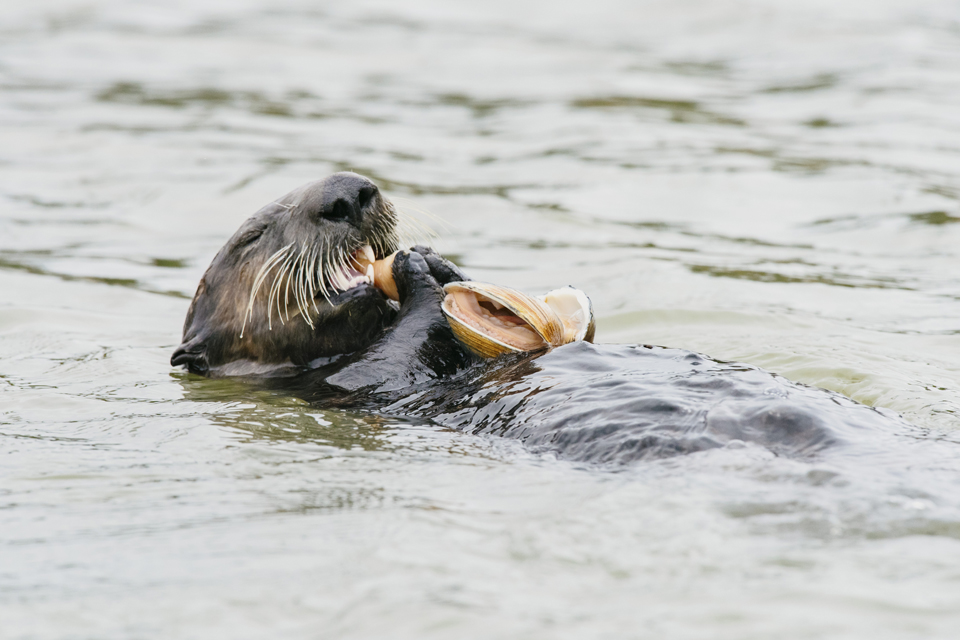 Sea otters dig holes in marine meadows, disrupting eelgrass beds much like dogs digging up the garden. Unlike Fido in the strawberry patch, this digging is beneficial: research undertaken by UVic geography PhD graduate student Erin Foster and other BC scientists proved a hypothesis that the digging activities of sea otters actually led to greater genetic diversity (by forcing the plants to more readily flower)—and the genetic diversity of eelgrass is important to its survival in a rapidly changing environment. And that's not all: eelgrass plays several important roles in the environment, including preventing shoreline erosion and providing a habitat for herring and a nursery area for rockfish and salmon.
---
Award-winning, transformational playwright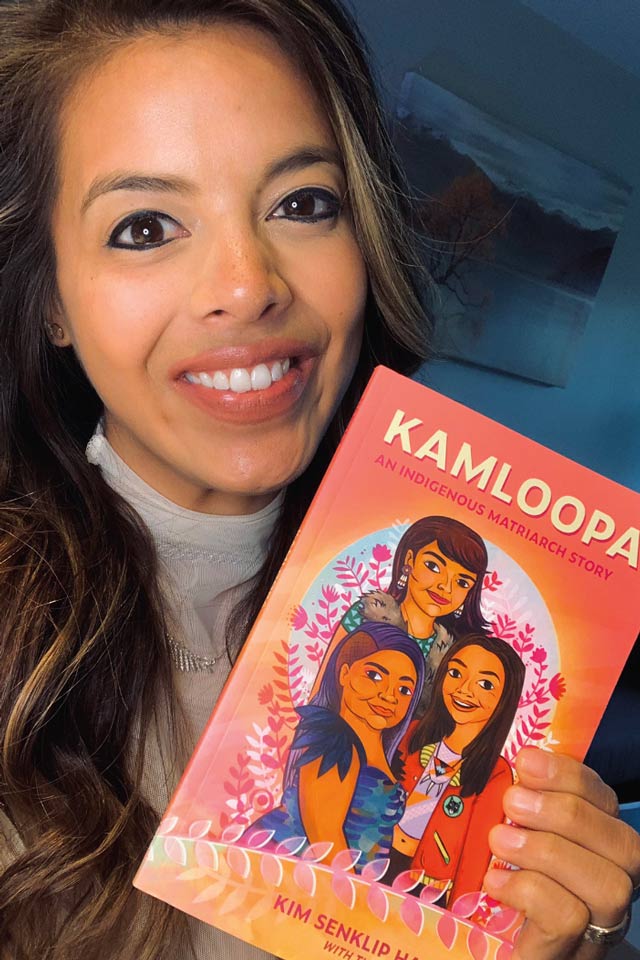 In June, Syilx and Tsilhqot'in playwright and director Kim Senklip Harvey became the first Indigenous woman to win the Governor General's Literary Award for Drama for her play Kamloopa: An Indigenous Matriarch Story—less than a week after receiving her Master of Fine Arts in Writing from UVic. In addition, Staging Equality, a collaborative and creative research project devised by UVic theatre professors Yasmine Kandil and Sasha Kovacs aimed at anti-racist methodology and decolonization in theatre practices, staged a reading of Kamloopa directed by Harvey.
Coverage included an interview on CBC Radio's national evening program "As It Happens," as well as articles in the Calgary Herald and other media outlets.
---
UVic alumni at the Tokyo Summer Olympics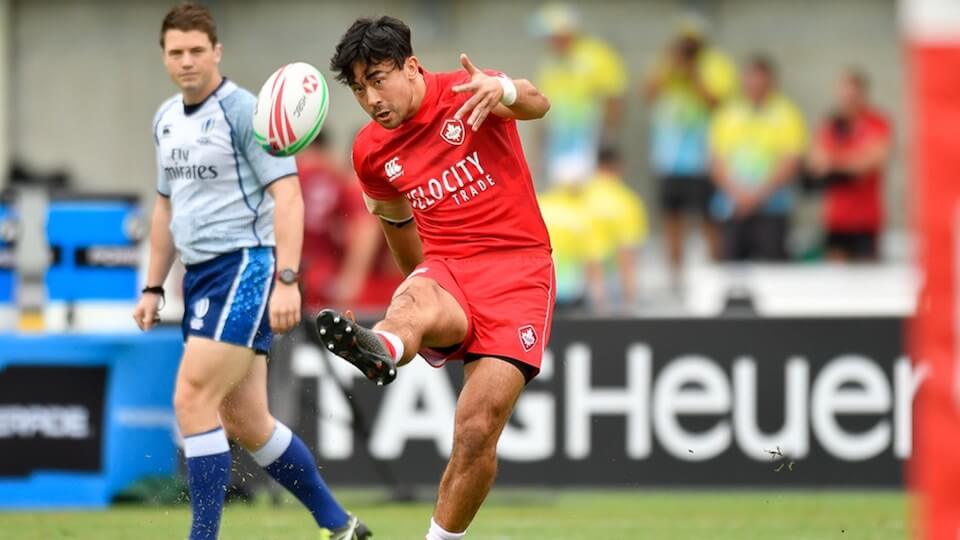 At an unusual Olympics—delayed for a year by a pandemic and held without spectators—UVic men's rugby alumnus Nathan Hirayama, Canada's all-time leading scorer, was one of the flagbearers who led the Canadian team into the opening ceremonies in Tokyo. And while he and his rugby sevens side didn't medal, two other former Vikes did. Rowing alumna Caileigh Filmer returned home from Japan with a bronze medal in the women's pair event, while Avalon Wasteneys won a gold medal as part of Canada's women's eights squad. Wasteneys, who grew up a competitive cross-country skier, entered the sport of rowing as a novice with the Vikes.
Photos
In this story
Keywords: top stories, arts, community, Indigenous, international, sustainability