After COP26, extreme weather in BC and climate adaptation
- Richard Dal Monte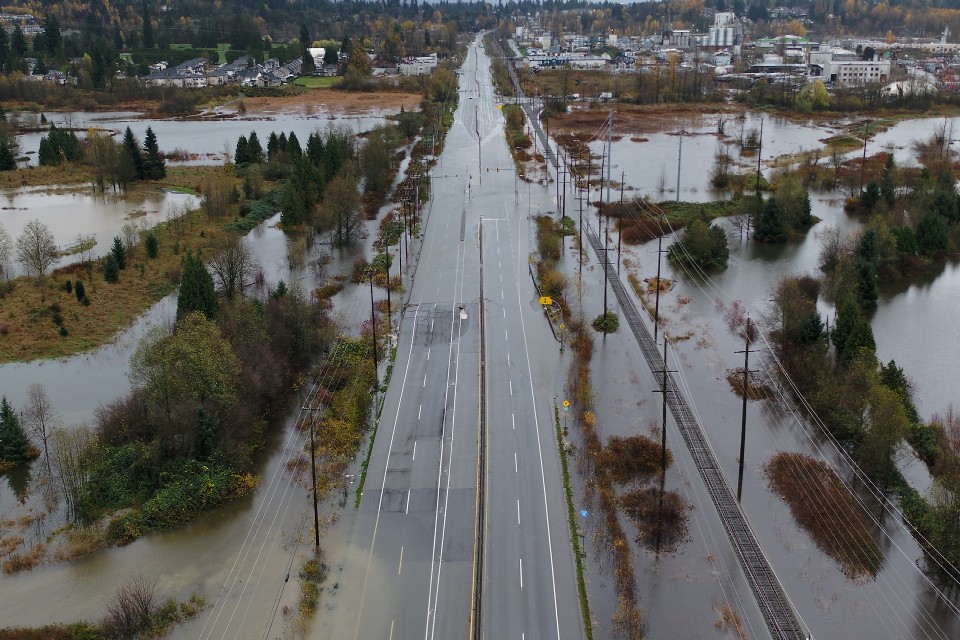 Faron Anslow spends most of his time looking at the past but his work is firmly focused on the future—a hotter, wetter, more turbulent future.
Anslow isn't a historian but a climatologist as well as the climate analysis and monitoring lead for University of Victoria's Pacific Climate Impacts Consortium (PCIC). He and his colleagues collect data and provide modelling that help governments and businesses plan for the impacts of climate change.
His work is more important than ever given extreme weather experienced across Canada and around the globe, including the rainstorms and flooding just this week in BC—with the provincial government declaring a state of emergency on Wednesday. PCIC's focus on data and communities' climate adaptation also dovetails efforts by scientists and world leaders at COP26, the UN Climate Change Conference that wrapped up on the weekend in Glasgow, Scotland.
"I work with a large dataset that comprises a comprehensive archive of observed weather from BC's Climate Related Monitoring Program with coverage expanding up into Yukon and Northwest Territories," Anslow explains. "It involves taking the on-the-ground measurements and using those to infer rates of climate change, mostly from a temperature and precipitation point of view, and also assisting colleagues in looking at extremes and trying to quantify what the past shows us in terms of extreme temperatures and extreme rainfall and snowfall events."
PCIC's research addresses one of COP26's key goals: "Adapt to protect communities and natural habitats," specifically the target of enabling and encouraging countries to "build defences, warning systems and resilient infrastructure and agriculture to avoid loss of homes, livelihoods and even lives"—in other words, to effect widespread systems change. Climate change is anchored in the UN Sustainable Development Goals, or SDGs.
The lifespan of infrastructure
For instance, an engineering contractor for BC's Ministry of Transportation and Infrastructure might consult PCIC analysis before replacing a road or other transportation infrastructure. That data may indicate, for that location, greater potential for more frequent high water and flooding in the future—something witnessed early this week in the Fraser Valley and Merritt—so the road must be built to withstand those forces and the adjacent culverts will need to be able to accommodate greater quantities of water.
"In building infrastructure, we really need to take into account what's going to happen in the lifespan of that infrastructure," Anslow says. "It's not going to be the climate of yesterday when it gets close to its end of life."
That kind of planning is becoming even more essential given the impacts of events such as the June heat dome, which Anslow points out was well predicted by weather forecasters and aligns with what we expect from a changing climate–though not so soon.
"Climate change projections foresaw this kind of event for the middle of the century, so we got a sneak preview of what the future may look like on a more regular basis," he says, noting that a recent study of another extreme weather event, the July floods in central Europe, found they were made more likely by the amount of climate change the planet has undergone.
Thus, PCIC's work continues, including providing information to decision-makers that break climate projections down not just to individual communities, but to even smaller zones within those communities.
"The biggest challenge for us," Anslow says, "is to work to deliver this information at finer and finer scales while continuing to adhere to best scientific practices and our changing understanding of climate, and that's something we will continue working on."
-- 30 --
Photos
In this story
Keywords: community, sustainability, administrative, climate, research, environment, sustainability, water, emergency
People: Faron Anslow