Rugby standout named Tokyo 2020 Olympic flag-bearer
- Kelley O'Grady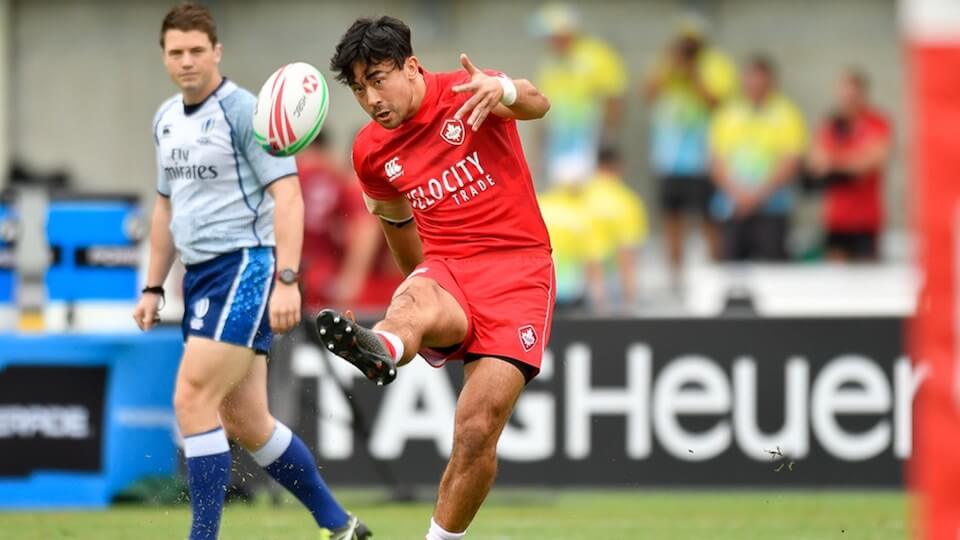 UVic men's rugby alumnus Nathan Hirayama and Ontario-raised basketball player Miranda Ayim, both 33, were named Canadian co-flagbearers this week by Prime Minister Justin Trudeau.
It's the second time a former UVic student was named to carry the Olympic flag, the other being two-time Olympic medalist Simon Whitfield at the London Games in 2012.
Hirayama took to social media after the announcement saying, "honoured is an understatement."
"It's a privilege to represent Canada at the Olympics, and it's obviously something I've always dreamed about. It hasn't totally set in yet," he says.
The Vikes standout, who is also Canada's all-time leading scorer, made a name for himself early. First selected for the Canadian national sevens team as an 18-year-old, Hirayama was at the time the youngest player to ever do so. Emerging as a leader early on, he was named captain of the Canada sevens in 2010 at the age of 22.
Hirayama's father, Garry Hirayama, also represented Canada in both codes of the game in the 1980s, winning 12 caps as fly-half for the national team, and was also part of Canada's first sevens team to travel to Hong Kong. Together they are the first-ever rugby-playing father-son duo for Canada.
The Canadian men's rugby sevens team makes its Olympic debut on July 26, co-captained by Hirayama. Other members of the squad include former Vikes Lucas Hammond, Mike Fuailefau, and Patrick Kay. Team Canada narrowly missed out on Rio 2016 but qualified for Tokyo back in July 2019, going undefeated at the Rugby Americas North Sevens tournament in the Cayman Islands.
Fans aren't allowed at Tokyo Olympic venues, so Hirayama and Ayim will carry the flag into a near-empty stadium for the ceremony, which begins at 3:30 a.m. PDT on Friday.
Photos
In this story
Keywords: Athletics, sports, student life, alumni, health, exercise
People: Nathan Hirayama