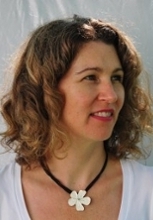 Position
Assistant Professor
Department of Psychiatry, UBC
Credentials
Contact
Office: Pearkes Building, room 002
Dr. Nichole Fairbrother is an Assistant Professor (tenure track) with the UBC Department of Psychiatry and the Island Medical Program and is working closely with the Vancouver Island Health Authority Mental Health and Addiction Services Department.
Dr. Fairbrother graduated with a Ph.D. in Clinical Psychology from the University of British Columbia. She is the Director of the Mother-Infant Wellness Lab at BC Women's Hospital and Health Centre. Her research is in the area of psychiatric epidemiology and perinatal mental health, primarily investigating the prevalence and incidence of anxiety disorders among pregnant and postpartum women as well as postpartum obsessive compulsive disorder. Dr. Fairbrother has generated numerous, high-quality research papers in leading peer-reviewed journals in psychiatry, psychology and mental health.
Please visit the Mother-Infant Wellness Lab website.