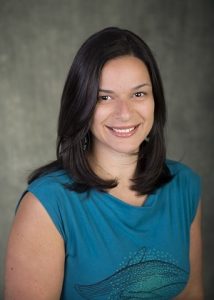 Position
Assistant Teaching Professor
Division of Medical Sciences
Contact
Credentials
Area of expertise
Dr. Gil-Mohapel and her colleagues are studying mechanisms of neuronal dysfunction in schizophrenia.
Dr. Gil-Mohapel has received research awards from the Portuguese Foundation for Science and Technology, the Natural Sciences and Engineering Research Council of Canada, the Michael Smith Foundation for Health Research, the Brazilian Science Without Borders Program, and the University of Victoria/Sao Paulo Research Foundation Partnership. Her research interests included gaining a better understanding on how brain plasticity (in particular neurogenesis) is affected by neurodevelopmental (e.g., Fetal Alcohol Spectrum Disorders) and neurodegenerative (e.g.,Huntington's Disease) conditions and whether different therapies aimed at promoting brain function can be of therapeutic value. She has co-authored 70 publications in international peer-reviewed scientific journals and several book chapters on these topics.
Dr. Gil-Mohapel is actively involved in teaching medical students and graduate students at the DMS and the Island Medical Program (IMP), being a CBL and Communication Skills Tutor, a FoS/FLEX Advisor/Assessor/Supervisor, a Portfolio Coach, and a Neuroanatomy Instructor. She has received various teaching awards at the IMP, including the Bruce Crawford Award of Excellence and the Oscar G. Casiro Teaching Award in Medical Sciences.  
Dr. Gil-Mohapel was the Provincial Course Co-Director for the MEDD421 (Year 2/Term 1) and MEDD422/TICE (Year 2/Term 2) Courses of the UBC Medical Undergraduate Program between 2017 and 2021 and in that capacity was awarded the 2018 Canadian Association for Medical Education (CAME) Certificate of Merit Award.
Currently, Dr. Gil-Mohapel serves as the Associate Director of Curriculum, Years 1 and 2 for the UBC Medical Undergraduate Program and in that capacity works closely with the Years 1&2 Provincial Team to ensure the equitable delivery of the pre-clinical curriculum across the four distributed Sites of the UBC Medical Undergraduate Program.