Campus Greenway Banners
by Margaret August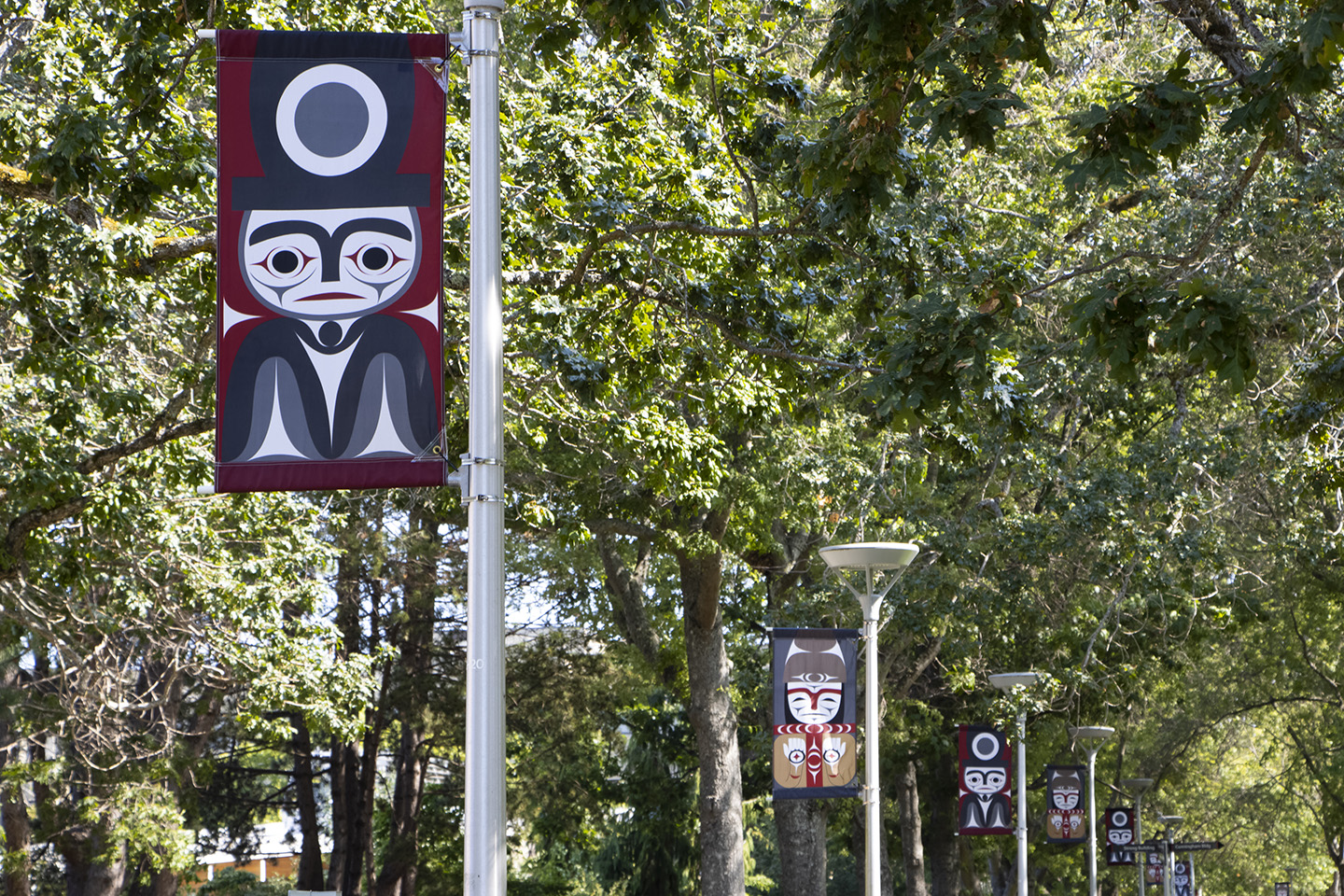 Campus Greenway Banners by Margaret August, photo credit: Anahita Ranjbar
New to campus this fall are the GoBo light post projector designs and banners installed along the Campus Greenway created by shíshálh artist Margaret August.
The Campus Greenway Project began in 2021, which called for the creation of new banners by a Coast Salish artist that conveyed Coast Salish themes of welcome to be installed along the Campus Greenway from Gordon Head to Sinclair Road.
The two banner designs alternate along the Campus Greenway. Six of the orange banners created in honour of the 215+ unmarked graves found at the Kamloops Indian Residential School in 2021 will be retired and gifted to Indigenous elders at a later date to accommodate the new banners installation. The GoBo light post projectors will be installed at select locations along the West section and at the new Student Housing building entrance.
Read more about the Greenway Banners: New banners carry messages of welcome