Contact us
We are currently offering support remotely
Due to the current on-campus restrictions due to the COVID-19 situation, Learning and Teaching Support and Innovation (LTSI) has shifted from in-person to remote support until further notice.
We continue to take advice and guidance from governments and health authorities concerning the health and safety of our community and will re-open in-person services as appropriate in accordance with UVic's restart plan.
General inquiries:
Email: ltsioffice@uvic.ca
Phone: 250-721-8571*
Fax: 250-721-6494*
*We are currently working remotely and our phone is not actively being monitored. We ask that you leave us a detailed voicemail or email us and will respond to you as soon as possible.
Mailing address:
Division of Learning and Teaching Support and Innovation (LTSI)
University of Victoria
PO Box 1700 STN CSC
Victoria BC V8W 2Y2, Canada
Courier or in-person address:
Division of Learning and Teaching Support and Innovation (LTSI)
University of Victoria
Harry Hickman Building, Room 120
3800 Finnerty Road (Ring Road)
Victoria, BC V8P 5C2, Canada
---
We offer other services outside of our main administrative office. Due to current pandemic guidelines, these programs are being run remotely. Please see webpages for additional contact information:
Group/Position
Name
Telephone
Office
E-mail

LTSI Division Office

FAX
250-721-6494
Administrative Assistant
Flavia Sposato
250-721-8571
HHB 120
ltsioffice@uvic.ca
Administrative Officer
Marian Simmonds
250-472-5076
HHB 120d
ltsiao@uvic.ca
Executive Director
Laurene Sheilds
250-721-8572
HHB 120g
ltsied@uvic.ca
Assistant to the Executive Director
Bo Love
250-472-5765
HHB 120
ltsiaa@uvic.ca
LTSI Program Coordinator
Carolyn Boss
250-472-5624
HHB 120b
ltsipc@uvic.ca
CES Systems Support Coordinator
Shawn Cure
250-472-4799
HHB 120j
ceshelp@uvic.ca
Acting Director, Curriculum Renewal and Strategic Initiatives
Viviana Pitton
250-472-5533
HHB 120j
vivianapitton@uvic.ca
Communications Officer
Hannah Rose
ltsicomms@uvic.ca

Teaching Excellence

Director, Teaching Excellence
Cynthia Korpan
250-472-4798
HHB 120k
ltsidirte@uvic.ca
TAC Coordinator
Gerry Gourlay
250-721-7889
HHB 120j
ltsitac@uvic.ca

Technology Integrated Learning (TIL)

Director, Technology Integrated Learning
Mariel Miller
250-721-8465
LIB 034b
ltsidirtil@uvic.ca
Learning Technology Project Manager
Craig Scharien
250-721-7562
LIB 034m
tilmgr@uvic.ca
Acting Manager - Ed Tech Support
Alex Warrington
ltsicoop@uvic.ca
Acting Manager - Learning Experience Design
Hajime Kataoka
250-721-6123
LIB 034k
kataokah@uvic.ca
Learning Experience Designer - Team Lead
Rebecca Edwards
250-472-5747
LIB 034c
rle@uvic.ca
Sr Learning Experience Designer
Katy Chan
250-721-7842
LIB 034l
kafka@uvic.ca
Learning Experience Designer
Hayley Hewson
250-721-8510
LIB 034c
hhewson@uvic.ca
Learning Experience Designer
Kelsey McColgan
kmccolgan@uvic.ca
Learning Experience Designer
Thiago Hinkel
thiagohinkel@uvic.ca
Learning Experience Designer
Maj-Britt Marttala
mbm@uvic.ca
Learning Experience Designer
Gayle Palas
gpalas@uvic.ca
Learning Experience Designer
Jeff Baxter
jeffbaxter@uvic.ca
Learning Experience Designer
Randeep Nota
rnota@uvic.ca
Learning Experience Designer - Accessibility
Melissa Doyle
doylem@uvic.ca
Learning Experience Designer - Accessibility
Kim Ashbourne
kashbourne@uvic.ca
Learning Experience Designer - Accessibility
Caroline Quan
carolineq@uvic.ca
Ed Tech Support Specialist
Kayla Smith
250-721-8749
LIB 034d
kaylas@uvic.ca
Ed Tech Support Specialist
Babak Mirshahi
bmirshahi@uvic.ca
Ed Tech Support Specialist
Thomas Riva
250-472-5949
LIB 034e
triva@uvic.ca
Ed Tech Support Specialist
Dan Rieb
drieb@uvic.ca
Ed Tech Support Specialist
Reese Kingsley
rkingsley@uvic.ca
Ed Tech Support Specialist
Ruvie Kaviya
rkaviya@uvic.ca
Ed Tech Support Specialist
Stephanie Eisler
250-721-6203
LIB 034f
tilassistant@uvic.ca
Jr Ed Tech Specialist
Brianna Bock
bbock@uvic.ca
Jr Ed Tech Specialist
Sparrow de Groot
mkdegroot@uvic.ca

Student Academic Success

Director, Student Academic Success
Shailoo Bedi
250-721-7762
HHB 120e
ltsidirsas@uvic.ca
Centre for Academic Communication Manager
Nancy Ami
250-853-3675
LIB 135j
cacmgr@uvic.ca
CAC Specialist
Tracey El Hajj
LIB 135m
cacspecialist@uvic.ca
English as an Additional Language (EAL) Specialist
Kaveh Tagharobi
250-472-4459
LIB 135k
eal2@uvic.ca
English as an Additional Language (EAL) Specialist
Emily Arvay
250-472-5706
LIB 135m
caceal4@uvic.ca
English as an Additional Language (EAL) Specialist
Odivi Ghanbari
caceal3@uvic.ca
Learning Strategist
Sharon Dias
learningstrategist1@uvic.ca
Learning Strategist
John Buxcey
learningstrategist2@uvic.ca
Learning Strategist
Alexandr Gavrilov
learningstrategist3@uvic.ca
Manager, Math & Stats Assistance Centre
Jane Butterfield
DTB A445
msacmgr@uvic.ca
Math & Stats Assistance Centre Acting Program Coordinator
Josh Manzer
DTB A202a
msacpc@uvic.ca

Community-Engaged Learning (CEL)

Community-Engaged Learning Coordinator
Rhianna Nagel
250-472-5667
COR B132
celc1@uvic.ca
CEL Assistant Coordinator
Alexandra Haupt
celc2@uvic.ca
Project Manager
Suzanne Jolly
sjolly@uvic.ca
Staff profiles
The Director's Office
Teaching Excellence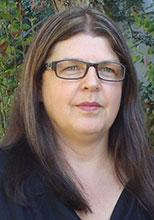 Director, Teaching Excellence
LTSI
Office: HHB 120k
TA Coordinator
LTSI
Office: HHB 120
The Centre for Academic Communication (CAC)
Math & Statistics Assistance Centre (MSAC)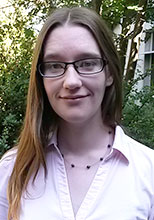 Math & Stats Assistance Centre Manager
LTSI and Assistant Teaching Professor, Department of Mathematics & Statistics
Office: DTB A445
Math & Stats Assistance Centre Acting Program Coordinator
Community-Engaged Learning (CEL)
Community-Engaged Learning Coordinator
LTSI
Office: Cornett B132