Educational Developers Caucus 2018 Conference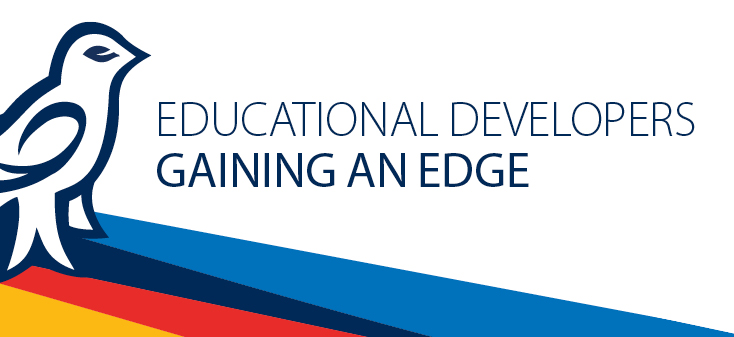 All of us at the Division of Learning and Teaching Support and Innovation (LTSI) look forward to hosting the Educational Developers Caucus Conference from Wednesday, February 14 to Friday, February 16, 2018.

What is educational development? Those who work in educational development (sometimes called educational developers) typically interact with all instructors on campus (faculty, TAs, postdocs, sessionals and more) to raise the profile and improve the quality of teaching and learning in the postsecondary sector.
The conference theme is Educational Developers Gaining an Edge (EDGE) prompting attendees to broadly consider the following questions:
What unexpected, creative, and bold practices are emerging?
What transformations and innovations are taking place at the edge of educational development?
What vital impact are you having at your institution? How and where can you gain more impact?
How is educational development creating extraordinary academic environments related to experiential learning, decolonization, and internationalization?
To view the most up-to-date information about our event, including schedules, maps, and much more, access our EDC Conference 2018 mobile Guidebook.
Android and iOS users:
1.            Tap the "Download" button to download the free Guidebook app
2.            Open Guidebook and you can find our "EDC Conference 2018" guide
3.            Tap "Enter passphrase" and enter edc2018 to download our guide
We look forward to seeing you in February 2018. If you have any questions, do not hesitate to contact us at: