Educational Developers Caucus 2018 Conference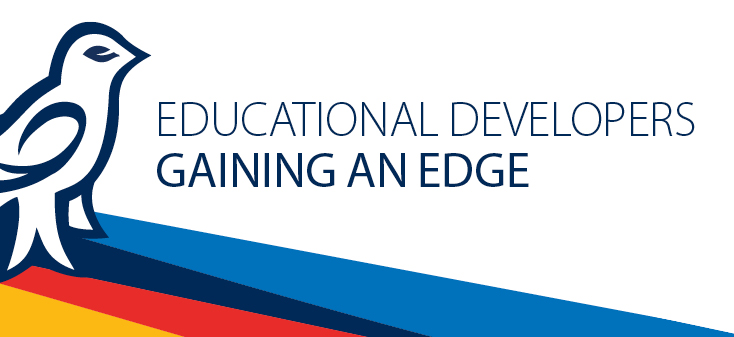 All of us at the Division of Learning and Teaching Support and Innovation (LTSI) look forward to hosting the Educational Developers Caucus Conference from Wednesday, February 14 to Friday, February 16, 2018.

What is educational development? Those who work in educational development (sometimes called educational developers) typically interact with all instructors on campus (faculty, TAs, postdocs, sessionals and more) to raise the profile and improve the quality of teaching and learning in the postsecondary sector.
Please click here for the call for proposals. Deadline for submission is October 30, 2017. Due to time required to process submissions, this deadline will not be extended. Conference submissions will be handled through Easy Chair. Please go to this website to create an account and submit your proposal.
The conference theme is Educational Developers Gaining an Edge (EDGE) prompting attendees to broadly consider the following questions:
What unexpected, creative, and bold practices are emerging?
What transformations and innovations are taking place at the edge of educational development?
What vital impact are you having at your institution? How and where can you gain more impact?
How is educational development creating extraordinary academic environments related to experiential learning, decolonization, and internationalization?
We look forward to seeing you in February 2018. If you have any questions, do not hesitate to contact us at:
Phone: 250-721-8571
Fax: 250-721-6494
Conference email: edc2018@uvic.ca