Mark R Gillen
Professor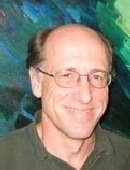 Mark R Gillen
Tel: 250-721-8169
Fax: 250-721-8146
Faculty of Law
University of Victoria
PO Box 1700, STN CSC
Victoria, BC  V8W 2Y2
Map
I was appointed to the Faculty of Law in 1987 as assistant professor, was promoted to associate professor in 1992 and to full professor in 2001. I teach Securities Regulation, Business Associations, Trusts, Tax, Competition Law and Historical Foundations of the Common Law. My primary areas of research are securities law, trusts and corporate law.
I am the author of Securities Regulation in Canada, 3rd ed. (Carswell, 2007); co-author (with Donovan Waters and Lionel Smith) of Waters' Law of Trusts in Canada, 4th ed. (Carswell, 2012); co-author (with Robert Yalden, Janis Sarra, Paul Paton, Carol Liao, Mohamed Kimji, Michael Deturbide, Mary Condon, Gary Campo, and Brad Bryan) of Business Organizations: Practice, Theory and Emerging Challenges, 2d ed (Emond Montgomery, 2018); co-author and co-editor (with Faye Woodman) of The Law of Trusts: A Contextual Approach, 3rd ed. (Emond Montgomery, 2015); and author of Corporations and Partnerships: Canada (Kluwer, 1992, revised 2008, 2015, 2016, 2017, and 2018).
I have was a visiting professor at Nagoya University, Japan in 2005 and have been a visiting professor at Chulalongkorn University, Bangkok, Thailand every year except one since 1999.
BCom – Toronto (1981)
MBA – York (1983)
LLB – Osgoode (1985)
LLM – Toronto (1987)
"A Proposal for Flexibility in Private and Public Express Trusts Enforcement" (2016) 2 Canadian Journal of Comparative and Contemporary Law 115-184
"Crowd-funding Offers under Canadian and U.S. Securities Regulation: Will an Exemption Work?" (2015) 93 Canadian Bar Review 107-181 (with Diana Pogorski)
Securities Regulation in Canada, 3d ed (Toronto: Carswell, 2007)
Waters' Law of Trusts in Canada, 4th ed (Toronto: Carswell, 2012) (with Donovan Waters and Lionel Smith)
Business Organizations: Practice, Theory and Emerging Challenges, 2d ed (Toronto: Emond Montgomery, 2018) (with multiple co-authors)
The Law of Trusts: A Contextual Approach, 3d ed (Toronto: Emond Montgomery, 2015) (co-editor with Faye Woodman and co-author with multiple co-authors)
Corporations and Partnerships: Canada, (Kluwer 1992, revised 2008, 2015, 2016, 2017, and 2018)