Bradley Bryan
Assistant Professor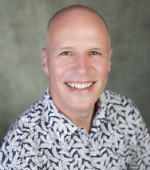 Bradley Bryan
Tel: 250-721-8164
Fax: 250-721-6390
SSRN
LinkedIn

Faculty of Law, University of Victoria
PO Box 1700, STN CSC
Victoria, BC  V8W 2Y2
Map
I was appointed to the Faculty of Law in 2017 as an assistant professor. In the coming year I will be teaching Tax Law, and First Nations Taxation. My primary areas of research are taxation, corporate law, Indigenous corporate structures, trusts, and First Nations finance.  I have written and presented widely on a variety of aspects of Aboriginal law, including taxation, property rights regimes, oral history, and expert evidence.  I graduated from the Faculty of Law at the University of Victoria in 1998, and subsequently completed a doctorate in law (PhD) at Boalt Hall School of Law at UC Berkeley, and a master's degree in tax law (LL.M.T.) from Allard Hall at UBC. I served as a Law Clerk to the Honourable Justices Lance Finch and Douglas Lambert of the BC Court of Appeal in 1998-99, and completed my articles with the Sierra Legal Defence Fund (now Ecojustice).   I previously practiced tax law with Woodward & Company Lawyers LLP, advising First Nations and their businesses across Canada on all tax aspects of commercial transactions, corporate and other structures, treaties, and agreements.  I am a member of the Bar in British Columbia and in the Yukon.
I am the co-author of Business Organizations:  Practice, Theory and Emerging Challenges, 2nd ed. (Toronto: Emond Montgomery, 2018) (with Mark Gillen, Robert Yalden, Janis Sarra, Paul Paton, Carol Liao, Gary Campo, Michael Deturbide, Mohamed Khimji, and Mary Condon).  I am the author of "Legality Against Orality: How the Legal Record Hides the Truth of Indigenous Oral Traditions" (2013) 9:2 Journal of Law, Culture, and the Humanities 261, and "Property as Ontology:  On Aboriginal and English Conceptions of Ownership" (2000) 13:1 Canadian Journal of Law and Jurisprudence 3.
BA(Hons) - UBC (1992)
MA - McGill (1995)
LLB - UVic (1998)
PhD - UC Berkeley (2006)
LLM (Taxation) - Allard Hall (2014)
Learn more about Professor Bryan's research on the Social Science Research Network.
"First Nations Business Structures" in Business Organizations, eds. M. Gillen et al. (Toronto:  Emond, Forthcoming, 2018) ( co-author with Gary Campo)
The Taxation and Financing of Aboriginal Businesses in Canada (Toronto: Carswell, Forthcoming 2018 ) (co-editor with Merle Alexander)
"Legality Against Orality" (2013) 9:2 Law, Culture, and the Humanities 261-74
"Property as Ontology:  On Aboriginal and English Conceptions of Ownership" (2000) 13 Canadian Journal of Law and Jurisprudence 3