First year admissions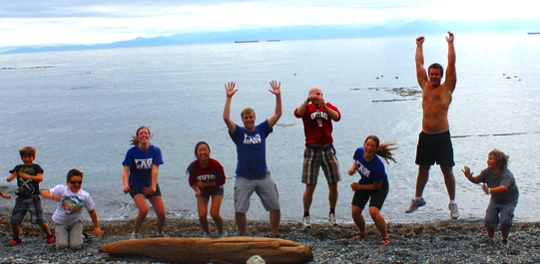 We admit a relatively small first-year class to the Juris Doctor (JD) program each fall and offer three admission categories (regular, discretionary, and Indigenous) to ensure that the student body reflects the diversity found in Canadian society. The number of applications we receive exceeds the number of spaces available.
When to apply
Online applications open September 1 and close January 15. You are encouraged to submit your application as early as possible, since offers are made on a continual basis beginning early in the cycle.
Admissions requirements
Admission to the first year program is based primarily on:
Your academic record (GPA) - weighted 50%
Your Law School Admissions Test (LSAT) - weighted 50%
Your personal statement may also be taken into account during the application assessment process
Your cumulative GPA is used in our GPA calculation. We do not include Masters or PhD marks.
All first year applicants (including regular category applicants) must:
Applicants in the Indigenous category must also submit:
One academic letter of reference;
One reference describing your connection to your Indigenous community; and,
A statement describing your connection to your Indigenous community; and
A copy of your status card (if applicable) or evidence supporting your eligibility to apply in the Indigenous category.
Applicants in the discretionary category must also submit:
Two letters of reference (1 academic and 1 character or employment sent to us by your references); and
Evidence supporting your eligibility to apply in the discretionary category.
Language requirements
If your first language is not English and you have not completed a minimum of three full academic years of post-secondary study that was taught and assessed in English, you must submit your Test of English as a Foreign Language (TOEFL) results.
Minimum score requirements:
Internet Based Test - 100 with no less than 25 on each of the individual components
Computer Based Test - 250 out of a possible 300
Paper Based Test - 600 out of a possible 677
Applicants who do not meet these TOEFL minimums will not normally be admitted to the Faculty of Law.
Part-time studies
A limited number of positions in the faculty are available for part-time studies. You must demonstrate to the satisfaction of the faculty that you are unable to attend on a full-time basis because of health factors, physical disability or exceptional family or financial hardship. If you are requesting to apply to study on a part-time basis, you must do so in writing addressed to the Admissions office.