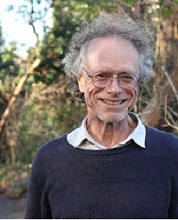 Position
Lecturer
Philosophy
Status
Contact
Office: CLE B309 | Office hours: Weds and Th 2:40pm-3:30
Credentials
BA, MA (Calgary), PhD (Western Ontario)
Area of expertise
Environmental philosophy, aesthetics, history of philosophy, climate change, the Anthropocene, and prehistoric art
Thom has been teaching at UVic since 1993. He has held a German Academic Exchange Service (DAAD) Fellowship in the World Heritage Studies Programme at the University of Cottbus, Germany, and an Organization of American States (O.A.S.) Fellowship to study rock art in Patagonia, Argentina.
He also has held Visiting Fellowships at the Australian National University and at the Japan Foundation, as well as Research Fellowships at the Centre for Global Studies and at the Centre for Studies in Religion and Society at UVic.
Publications: author of Encountering Nature: Toward an Environmental Culture (Ashgate, 2007); editor of Recognizing the Autonomy of Nature (Columbia University Press, 2005); Aesthetics and Rock Art (ed. with John Clegg; Ashgate, 2005). His articles have appeared in Anthropocene Review, Apeiron: A Journal for Ancient Philosophy and Science, Environmental Ethics, HiN: International Review for Humboldt Studies, Ethics, Policy & Environment, Human Ecology Review, Science, Quaternary International, Philosophy East and West, Environmental Values, Journal of Aesthetics and Art Criticism, British Journal of Aesthetics, Journal of the Canadian Society for Aesthetics, and International Philosophical Quarterly. For a detailed list of Dr. Heyd's recent publications, see our "What We're Writing" page.
Focus on Research Interview: Environmental Philosopher Thomas Heyd on COVID-19 and climate change, December 2020