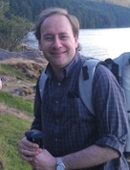 Position
Associate Professor and Undergraduate Advisor
History
Contact
Office: Cle B218
Credentials
Area of expertise
British. English legal and institutional history, history of crime, policing and punishment in Western societies
Office Hours
Tuesdays, Wednesdays & Fridays, 11.30 am-12.20 pm & 2.00-3.00 pm, or by Appointment.
Bio
I was born and raised in Nepean, Ontario.  I received my BA in History and Political Science from the University of Toronto in 1989, and stayed there to pursue my MA (1990) and PhD (1997) in British history with J.M. Beattie.  From 1997 to 1999, I held a Killam Postdoctoral Fellowship at Green College, University of British Columbia, where I worked with the late Richard Ericson. Before coming to Victoria in July 2004, I served as Lecturer in British History at the University of Queensland, Australia.
Selected Publications
Books:
The Visitations of Horace Cotton, Ordinary of Newgate, 1823-1838 (London Records Society, forthcoming)
Database/Website:
The Old Bailey Condemned, 1730-1837 (Autumn 2017)
Articles:
"Capital Punishment in England, 1689-1868" (forthcoming)
"Execution and Pardon at the Old Bailey, 1730-1837, " American Journal of Legal History, 57 (2017), 447-94
"The Bloodiest Code: Counting Executions and Pardons at the Old Bailey, 1730-1837," Law, Crime and History, 6 (1, 2016), 1-36
"Inexperienced Humanitarians? William Wilberforce, William Pitt, and the Executions Crisis of the 1780s", Law and History Review "33 (2015), 839-85"
"England's 'Bloody Code' in Crisis and Transition: Executions at the Old Bailey, 1760-1837," Journal of the Canadian Historical Association 24/2 (2013), 71-113
 "Recasting the Theatre of Execution: The Abolition of the Tyburn Ritual," Past & Present, No. 202 (Feb 2009), 127-174
 "Imposing the Royal Pardon: Execution, Transportation and Convict Resistance in London, 1789," Law and History Review, 25 (2007), 101-38
"The Abolition of the Burning of Women in England Reconsidered," Crime, History & Societies, 9/2 (2005), 73-98
Chapters:
"Arts of Public Performance: Barristers and Actors in Georgian England," in David Lemmings (ed), Crime, Courtrooms and the Public Sphere in Britain, 1700-1850 (Ashgate, 2012), 93-117
Courses
| | |
| --- | --- |
| HSTR 220A | History of England to the Glorious Revolution |
| HSTR 220B | History of England from the Glorious Revolution - present |
| HSTR 313A | Britain's Rise to World Power, 1689 - 1837 |
| HSTR 313B | English Society 1689 - 1837 |
| HSTR 316B | Death and the Afterlife in England, 1750 to the Present |
| HSTR 320A | The British Monarchy since 1689 |
| HSTR 320B | Homicide in Modern Britain |