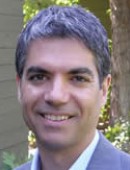 Position
Professor
History and Centre for Studies in Religion and Society
Contact
Office: Sed B102
Credentials
BA (Winnipeg), MA (McGill), PhD (McMaster)
Area of expertise
Intersections between secularism, religious radicalization, securitization, post-colonialism, and religious identity in contemporary Canada.
Office Hours
Please email for an appointment.
Bio
Paul Bramadat received his BA in religious studies from the University of Winnipeg (1990), his MA in religion and culture from McGill University (1993) and his PhD in religious studies from McMaster University (1998). He taught in the Religious Studies Department at the University of Winnipeg from 1998 until 2008. In addition to directing the CSRS since 2008, Paul holds teaching appointments in the Department of History and the Religious Studies Program at the University of Victoria.