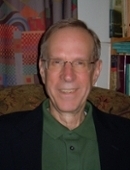 Position
Associate Professor
History
Credentials
BA (St Vincent de Paul), B Phil (U Catholique Louvain), PhD (Cantab)
Contact
Office: Cle B214
Area
Modern world & comparative history, with focuses on the history of social and political thought, colonialism and imperialism and Sino-Western relations.  
Bio
Since 1990, UVic's History Department has been my professional home. My main teaching responsibilities here are in world and comparative history, but I've also regularly taught the department's historiography seminars. My broad research interests include Western intellectual history, Asian social-political history and modern African history. My primary research relates to Western understandings of Chinese society, history and politics, and to how these understandings affected and were affected by changing Sino-Western relations since the Middle Ages. After taking degrees in philosophy in the United States and Belgium, I did my doctoral work in the Faculty of Social and Political Sciences at Cambridge University, which granted me the Ph.D. in 1989. While in Cambridge, I was a research associate on Joseph Needham's Science and Civilisation in China project, and I continue to work on topics related to the global history of science, the 20th-century life sciences and scientific internationalism.
Selected publications
Death by a Thousand Cuts (with Timothy Brook and Jérôme Bourgon). Cambridge: Harvard University Press, 2008 [Korean translation, 2010; Polish translation in progress].
Colonialism and the Modern World Order. Selected StudiesEdited with Martin Bunton and Ralph C. Croizier. Introduction by G. Blue. M.E. Sharpe: White Plains NY, 2002.
China and Historical Capitalism; Genealogies of Sinological Knowledge. Edited with Timothy Brook (1999). Introduction by the editors. Cambridge: Cambridge University Press. (Chinese translations: Taipei: Chu Liu, 2004 and Beijing: New Star, 2005; Japanese translation forthcoming).
Intellectual Innovation and Cultural Exchange in Late Ming China: The Case of Xu Guangqi, 1563-1632. Edited with Catherine Jami and Peter Engelfriet. Leiden: Brill, 2001
Science and Technology in the Transformation of the World. Edited with Miroslav Pečujlić and Anouar Abdel-Malek. Introduction by G. Blue. London: Macmillan and Tokyo: United Nations University, 1982. (Spanish translation: Mexico City: Siglo, 1982.
Courses
| | |
| --- | --- |
| HSTR 109 | Global Society since 1400 |
| HSTR 112 | World History, 1900 - present |
| HSTR 370 | Colonial Empires in the Long 19th century. |
| HSTR 370 | 20th-Century Decolonization. |
| HSTR 370 | Afghanistan and Its Neighbours. |
| HSTR 370 | Global Crises in Historical Perspective |
Grad students
Graduate students supervised:
Hanny Hilmy. On-going Ph.D. project on Egypt's role relationship with the UN Emergency Force in Sinai, 1956-1967.
Elina Hill. Indigenous knowledge practices in British Columbia: a study in decolonization. M.A. thesis, 2012.
Amy Matthewson. Sporty, Sexy, and Sage: Visual Representations and Social Expectations of Urban Women in China's Late Republican Era. M.A. Major Research Paper, 2010.
Judith E. Friedman. Coming full circle: the development, rise, fall, and return of the concept of anticipation in hereditary disease. Ph.D. dissertation, 2008.
Anne Chieu Hien Nguyen. Crossing the river : an ethnohistorical study of ancestor worship in two central Vietnamese villages. M.A. thesis, 2005.
Kirsten L. Larmon. "Passive revolution" and the transfer of power in India and the Gold Coast. M.A. thesis, 2004.
Torben Schau. The "Carnival of Blood and Fire". Responses to the Boxer rebellion, a Canadian case study.  M.A. thesis, 2002.
Sonia Furstenau. Reading the past as God's narrative: history as salvific process in the writings of Hugh of St. Victor. M.A. thesis, 2001.
Paul M. Ferguson. A British history of India: philosophical commitments in James Mill's The History of British India. M.A. thesis, 2000.
John D. Lund. Representations in photography, a European cultural medium: the photography of Northwest Coast First Peoples in British Columbia, 1858-1890. M.A. Thesis, 1999.
Matthew Carrington. "As the Toad Said to the Harrow" : Machiavelli's La Vita di Castruccio Castracani. M.A. Thesis, 1997.
Veronica L. Coulter. French colonial writers and images of Algerian women: 1830-1930. M.A. Thesis, 1997.
Bruce C. Gold. Karl Mannheim's program for a sociology of knowledge: selected responses from sociologists in America. M.A. Thesis, 1996.
Emma C. Alexander. Contentious exploitation?  The abolition of indentured labour migration from India to Fiji, 1910-1920. M.A. Thesis, 1994.

Post-Doctoral Fellows Supervised:
Desmond Cheung. SSHRC-funded project on the two-way transmission of statecraft knowledge in the early modern Sino-Western encounter, 2011-13.
Jessica Schafer. SSHRC-funded project on the environmental history of Portuguese colonial Africa, with primary focus on Mozambique. 2005-2007.