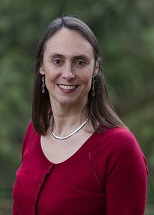 Position
Associate Professor and Graduate Director
History
Credentials
BA (McGill), MA, PhD (Berkeley)
Contact
Office: Cle B205
Office Hours
Mondays 12:30-2:00, Tuesdays 11:30-1:00 or by appointment.
Area
Thematic interests include the history of human rights, torture, sex crimes, religious freedom, satire and political expression, censorship of the press and entertainment. Geographically, my research mostly focuses on Europe between 1500 and 1750.
Bio
Born and raised in Toronto, I have since lived in Switzerland, France, India, Japan and the United States. Along the way, I graduated with a B.A. from McGill University in 1990 and a Ph.D. in History from the University of California, Berkeley in 1999. I began teaching at the University of Victoria in 2002.
UVic Expertise Database Profile
Research collectives:
Selected publications
Books:
Laughing Matters: Farce and the Making of Absolutism in France. Ithaca: Cornell University Press, 2007
Laughing Matters Secondary Bibliography
*Winner of the 2008 Roland H. Bainton Book Prize for History/Theology awarded by the Sixteenth Century Society.
Articles:
"Rites of Torture in Early Modern Geneva," Past and Present Supplement: Ritual and Violence:  Natalie Zemon Davis and Early Modern France, ed. Graeme Murdock, Penny Roberts, and Andrew Spicer, no. 7 (February 2012): 197-219.
"Les canards criminels et les limites de la violence dans la France de la première modernité," Histoire, économie, & société (2/2011): 15-28
"Les notables catholiques et la marginalisation de la culture populaire au XVIe siècle," Histoire Urbaine 25 (2009): 105-25
"La satire politique dans le théâtre de la Basoche," in La Satire dans tous ses états: Le "meslange satyricque" à la Renaissance française, ed. Bernd Renner (Geneva: Droz, 2009), 161-81.
Courses
| | |
| --- | --- |
| Courses: |   |
| HSTR 120 | History of Human Rights |
| HSTR 240A | Europe, Renaissance to the French Revolution |
| HSTR 337A | The Birth of the Renaissance in Itlay |
| HSTR 337B | The Religious Reformations of the 16th Century |
| HSTR 346 | France from the Renaissance to Louis XIV |
| HSTR 442 | Criminality and Violence in Europe, 1400 - 1800 |
| HSTR 496 | Approaches to History |
| HSTR 504 | Field in European history |
Topics include:
History of Sex and Violence from Medieval Times to the Present
Religion and the State in Europe, 1400-1700
Grad students
Axel Schoeber, PhD, "Gerard Roussel: An Irenic Religious Change Agent"
Justine Semmens, PhD (ongoing), "The Changing Dynamics of Sexual Deviance in Counter-Reformation France, 1550-1650"
Caitlin Copage, MA, "The Violence of Innocents: Children in the Wars of Religion in France"
Lisa Kuncewicz, MA, "'In this Book There is Nothing of Ours': Women's Spiritual Biographies in Seventeenth-Century France"
Meaghan Trewin, MA,  "Cuisine, Customs and Character : Culinary Tradition and Innovation in Eighteenth-Century France"
Axel Schoeber, MA, "The Aspiration of the Cercle de Meaux in the 1520s"
Sheena Sommers, MA, "Infanticide Trials at the Old Bailey"
Meghan Kort, MA (ongoing), "Girlhood in Seventeenth-century France"