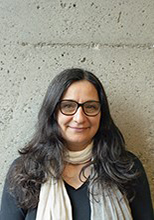 Position
Associate Professor
Germanic and Slavic Studies
Status
Contact
Office: CLE D265
Credentials
Area of expertise
Germanic Studies, Gender Studies, Romantic Aesthetic Theory
I received my MA from Queen's University in 1994 and my PhD from McGill University in 2004. I have been teaching at UVic since 2002, as Lecturer from 2002-2004 and as Assistant Professor since 2004. Prior to that, I taught German language and literature as a graduate student at McGill University until 1999 and as Lecturer at Bishop's University from 1999-2002. My dissertation ('Liebes-Töten': Zur Objektwerdung der Frau im Roman der Frühromantik. Novalis' "Heinrich von Ofterdingen", Hölderlins "Hyperion" und Schlegels "Lucinde"), which received the CAUTG dissertation prize in 2005, examines early romantic aesthetic theory through the conceptualizations of the feminine contained in the novels of Friedrich von Hardenberg (Novalis), Friedrich Hölderlin, and Friedrich Schlegel.
My research focuses on the intersection between romantic aesthetic theory and romantic conceptualizations of the "other," be it the other gender or the cultural other, such as the Orient. With regards to the issue of gender, I am not only interested in male representations of the feminine, but also in the ways in which female writers of the period situate their own conceptualizations of gender in relation to romantic aesthetic theory. I have recently begun carving out a second research area in early 20th century German literature through a forthcoming publication on representations of the body in the writings of Bertolt Brecht and Franz Kafka.
"Between Homage and Transgression: Cosmopolitan Cultural Practice in Ottilie von Goethe's Journal Chaos (1829-1832)." Seminar, Special Issue, Goethe – Worlds –Literatures, 54.2, 2018, pp. 195-214.
"Verfremdung and Ethics in Brecht's Der Jasager / Der Neinsager." Brecht Yearbook, Vol. 41, 2017, pp. 98-117.            
"Ottilie von Goethe as Editor of the Journal Chaos (1829-1832)." Weibliche Kreativität um 1800 / Women's Creativity around 1800. Linda Dietrick, Birte Giesler eds. Hannover: Wehrhahn, 2015: 237-265.
"Veiled Narratives: Novalis' Heinrich von Ofterdingen as a Staging of Orientalist Discourse," German Quarterly, 84.1, Winter 2011, pp. 21-40.
"'Schreiend zu beten, um angeschaut zu werden und Körper zu bekommen': Brecht, Kafka, and the Body," Brecht Yearbook, Vol. 35, 2010, pp. 61-87.
In Progress
"Snow in the Poetry of Brecht and Celan: Towards a Poetics for Dark Times."
"The Drama of Teaching Tricky Transcultural Issues." Workshop for the DAAD Teacher Training Seminar "Sprache – Kultur – Medien." Nov. 4, 2017, University of Victoria.
"Lehren und lernen mit Drama: Dramapädagogik im L2 Unterricht." (Performative Teaching and Learning: Dramapedagogy in the L2 Classroom." GETVICO – Virtual Conference for German Teachers, Goethe Institut and American Assication of Teachers of German (AATG). Sept. 16, 2017.
"The Body in Benjamin and Marx." 10th International Critical Theory Conference in Rome. John Felice Rome Centre of Loyola University Chicago. May 13, 2017.
"Walking the Anthropocene with Paul Celan." CSPT Faculty Symposium. April 7, 2017, University of Victoria.
"Migrating People." Presentation and discussion at the Ideafest Humanities Panel Migrating People. March 10, 2017, University of Victoria.
"Performative Teaching and Learning: Key Concepts and Techniques for the Use of Drama Pedagogy in Language and Culture Teaching." Workshop for the DAAD Fortbildungsseminar "Neue Ansätze und Konzepte im Deutschunterricht." Nov. 26. 2016, University of Victoria.
From Opera to Novel: Brecht's Cross-Genre Recycling of the Threepenny Material." Recycling Brecht. International Brecht Symposium. June 28, 2016, University of Oxford, UK.
"European Identity and the Transformation of Philhellenism in the Unfolding of the Greek Crisis." Other Europes: Migrations, Translation, Transformations. International MLA Symposium. June 24, 2016,  Düsseldorf.
"Adorno's Dialogue with Brecht: A Reading of Minima Moralia through Brecht's Poetry." 8th International Critical Theory Conference in Rome. John Felice Rome Centre of Loyola University Chicago. May 8, 2015.
"Enhancing Student Learning through Performative Teaching (Drama Pedagogy)." Lecture held at the Let's Talk about Teaching. Aug. 29, 2014, University of Victoria.
"The Course Performing German Drama at the University of Victoria: A Case Study for Bridging the Divide between Theatre History and Performance." Lecture held at the Performative Teaching, Learning and Research conference, June 1, 2014, Cork, Ireland.
"The Romanticization of Cosmopolitanism in Ottilie von Goethe's Journal Chaos (1829-1832)." Lecture held at Local Cosmopolitanism conference, Feb. 20, 2014, University of Ottawa.
"Not Only Cold": The Motif of Snow in the Poetry of Brecht and Celan." Lecture held at the annual MLA Conference, Jan. 3, 2013, Boston.
"Orientalismus und Abenteuermotivik in der Romantik: Hölderlins Hyperion", lecture held at the International Research Symposium Abenteuer Erzählen / Narrative Adventures, Oct. 12, 2012, UBC, Vancouver.
"Hölderlin´s Mythopoetic Geography and the Limits of Romanticism: Language, Landscape, and the Body in Hölderlin´s Hyperion and His Later Poetry", lecture held at the annual conference of the North American Society for Studies in Romanticism (NASSR), Aug. 15, 2012, Neuchatel, Switzerland.
Using an experiential learning approach that combines theatre history with performance, the aim of the GMST 488 German Performing Drama course is to develop a dramaturgical concept for a German play based on textual analysis, research, and in-class discussion, and to mount a German language production of the play at the end of the semester. While the play is performed in German, the course is taught in English. Only the actors need to have a background in German. Fine Arts students receive Theatre History credit.
2017
After a three-year break, the German student theatre group is back with a new production: G.E. Lessing's Nathan der Weise.
See pictures from the performance on November 7 & 8, 2017 courtesy of Tobias Dietrich.
2014
The German student theatre group performed Friedrich Dürrenmatt's Der Besuch der alten Dame. Here are the video series about the production process: 
Background: Dr. Elena Pnevmonidou, with the financial support of the Fine Arts Faculty and our Department, launched a new pilot project: a German student theatre group as part of an experiential learning course, whose enrolment in its inaugural year was an impressive 31 students. For the pilot project we chose to stage a production of Georg Büchner´s Woyzeck. This turned out to be a very promising pilot project, and we are offering such a theatre project on a regular basis as a cross-listed Germanic Studies-Fine Arts theatre course, incorporating a German-language production into the regular theatre program at UVic.
In 2012 after the great success of the Woyzeck project in 2011 year, we took on the challenge of staging Der Jasager - Der Neinsager - a play by Bertolt Brecht. See our website.
The Martlet writes about the production.