Paris on Stage Field School page
Welcome to the Paris on Stage Field School page!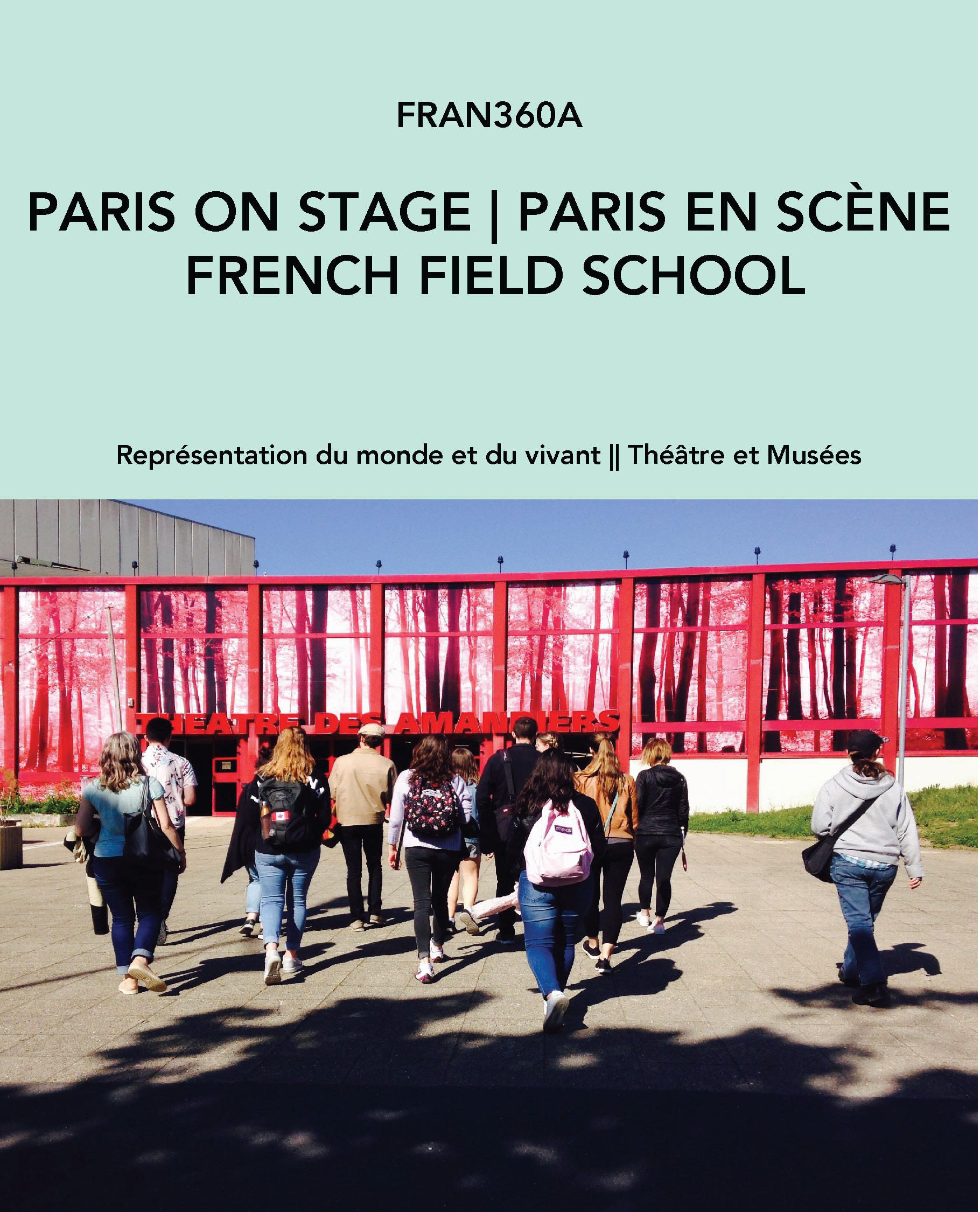 Our next Paris on Stage will be in May 2024. 
Come learn more about this wonderful experience, at the information meeting which will take place on Tuesday October 10 at 4:30 p.m., in CLE A208.
PARIS EN SCÈNE est d'abord une aventure immersive et transformative au cœur de la capitale française. Il s'agit d'une véritable plongée dans la culture par le biais du spectacle théâtral et de la vie muséale. À travers une programmation journalière intense - cours, musée et conférence dans la journée /spectacle le soir, les étudiant·e·s s'imprègnent de la vie parisienne, de son histoire culturelle ancienne, tout autant que du dynamisme et de l'audace des propositions culturelles de pleine actualité. Aussi la programmation choisie (spectacles et musées) vise-t-elle à mieux comprendre comment Paris se met en scène au passé comme au présent et comment la civilisation française par le biais de ses propositions artistiques nous parlent de visions du monde et de manières d'être au monde.
To give you an idea regarding course registration, deadlines, requirements and planned activities, please consult our Brochure Paris on Stage Brochure.
See photos from previous Field school trip : galleries