Pierre-Luc Landry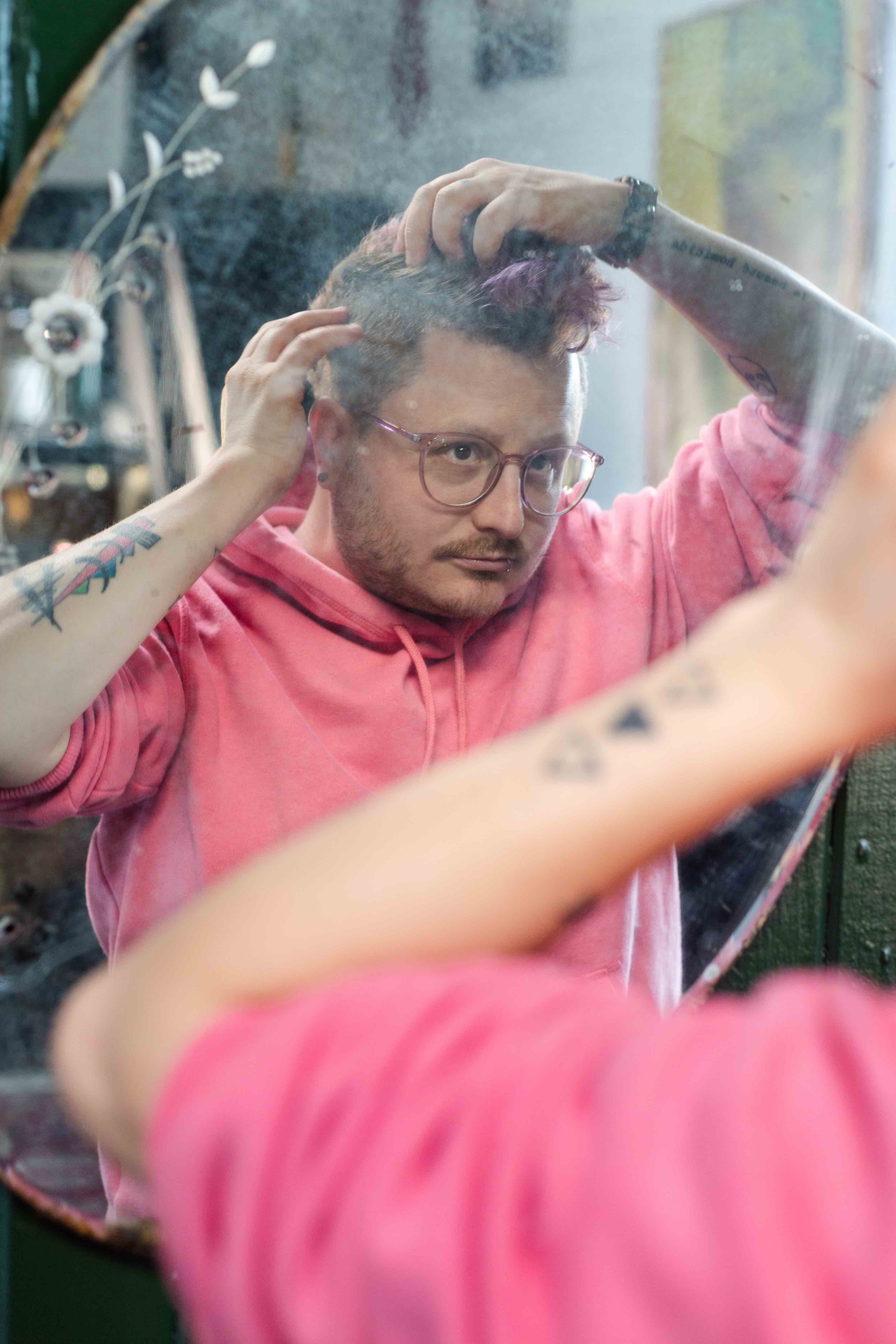 Position
Assistant Professor, Graduate Adviser
French and Francophone Studies
Contact
Office: CLE C228
Credentials
Postdoctoral fellowship (University of Ottawa), Ph.D. (Université Laval), M.A. (Université Laval), B.A. (Université Laval)
Area of expertise
Cultural studies; Québécois and French literature and culture; Indigenous literature and culture; Creative writing; Research-creation; Queer theories; Children's literature; Contemporary Cultural, Social and Political Thought

Pronouns
He/they (in English)
Il/iel (en français)
Before joining the Department of French and Francophone Studies at UVic in July of 2019, Pierre-Luc Landry taught at the Cégep de l'Outaouais, at the Université Laval, at the University of Ottawa and at the Royal Military College of Canada. His research focuses on contemporary literature of various geographical areas (mostly Québec, Canada and France), and on Indigenous literature written in French. He specializes in research-creation—understood as an "undisciplined" methodology—and on queer theories and cultural studies. Trained in the field of narratology, he expanded his theoretical standpoint to include feminist and cultural critics in his toolbox to explore and examine art and literature, and their relationship with society. He is also a writer, a publisher, and a queer activist. His work was shortlisted for many prizes and received different national accolades.
As a white settler born on Abenaki territory, in southeastern Québec, he is humbled and thankful to have the opportunity to teach, write, and think on the unceded Coast Salish territories of the Lək̓ʷəŋən and WSÁNEĆ peoples.
Visit Pierre-Luc Landry's website for more information.
Specializations
Cultural Studies
Québécois and French literature and culture
Indigenous literature and culture
Creative writing
Research-creation
Queer theories
Children's literature
Contemporary Cultural, Social and Political Thought
Current Research Affiliations
Courses taught 
FRAN 180 – Intensive French IV
FRAN 265 – Global French Connections
FRAN 378 – Creative Writing in French
FRAN 394 – Children's and Young Adult Literature in French
FRAN 418 – Québec Literature and Culture of the Extrême Contemporain
FRAN 426 – Indigenous Literatures of Canada or the Francophone World
FRAN 500A – Introduction to Research Methods
FRAN 500B – Application of Research Methods
FRAN 515 – Studies in Québec or French-Canadian Literatures
FRAN 590 – Directed Studies: Research-Creation, Conceptual Poetry, and Disability Writing