Claire Carlin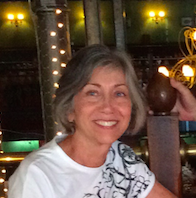 Position
Professor Emerita
French
Credentials
PhD, University of California, Santa Barbara
A specialist in Early Modern French studies, Claire Carlin taught at UVic from 1989-2015. Her major publications focus on the history of theatre and on representations of Early Modern marriage.
Specializations
17th-century theatre
History of marriage, 16th-18th centuries
Digital humanities
Feminist Theory

Find out more in Claire Carlin's Faces of UVic Research video.
Research projects

Representations of marriage in early modern France

Le mariage sous l'Ancien Régime is an ongoing digital anthology and scholarly edition funded by SSHRC 2001-2004, 2007-2013. See http://mariage.uvic.ca/. Besides numerous articles on this topic, I delivered keynote addresses to the Société pour l'Analyse de la Topique Romanesque (SATOR), Université de Paris VII, in 2007 and to the joint conference of the Société d'étude du XVIIe siècle, the British Society for Seventeenth-Century French Studies, the North American Society for Seventeenth-Century French Literature and the Centre international de rencontres sur le XVIIe siècle at Oxford University in 2006. I also edited Le Mariage sous l'Ancien Régime, special issue of Dalhousie French Studies, 56, fall 2001.

17th-century French theatre
Along with regular contributions (conference papers, articles on various authors and themes), I edited Pierre Corneille's La Veuve and La Suivante for the Théâtre complet, vol. I, general editor Liliane Picciola, Paris: Classiques Garnier, 2014. I published monographs on Corneille's theatre in 2000 (Women Reading Corneille: Feminist Psychocriticisms of Le Cid) and 1998 (Pierre Corneille Revisited).

Medallic history of Louis XIV
In April 2015, the Bibliothèque Nationale de France held the first ever conference on the Médailles sur les principaux événements du règne de Louis le Grand, the only complete history of the reign published during Louis XIV's lifeteime. The organizer, Yvan Loskoutoff, invited me to participate because I was one of the few scholars to have published on this work (in the 1990s). The proceedings of this conference were published in 2016.

Text-image studies
From 2008-2012, I was the UVic organizer for a team project in conjunction with colleagues at the Université Paul-Valéry Montpellier III. The third conference from this collaboration was held in Victoria with funding from SSHRC and resulted in the on-line publication L'image répétée : Imitation, copie, remploi, recyclage, edited with  A. Barre et O. Leplatre in Textimage : Le conférencier, automne 2012.
http://www.revue-textimage.com/conferencier/01_image_repetee/preface.html

History of Medicine
Imagining Contagion in Early Modern Europe (Basingstoke: Palgrave Macmillan, 2005) was the result of a project I led where each contribution was discussed in depth by the team in a meeting in 2003. This project was funded by SSHRC and the Hannah Foundation for the History of Medicine.

Representations of women in 17th-century France
Ongoing work on préciosité, women as writers and readers.

Selected articles since 2000
« Poétique de l'histoire dans Médailles sur les principaux événements du règne de Louis le Grand (1702), in Les médailles de Louis XIV et leur livre ». Ed. Yvan Loskoutoff. Presses universitaires de Rouen et du Havre, 2016. 153-171.

« Les chagrins du mariage : réflexions sur une catégorie de topos au XVIIe siècle », in Le mariage et la loi dans la fiction narrative avant 1800. Actes du XXIe colloque de la SATOR, Université Paris VII Denis Diderot, 27-30 juin 2007. Ed. Françoise Lavocat. Louvain: Éditions Peeters, 2014. 399-416.

« La polémique misogame et le parasitage des savoirs renaissants », in Un autre dix-septième siècle, Mélanges en l'honneur de Jean Serroy. Eds. Christine Noille & Bernard
Roukhomovsky. Paris: Honoré Champion, 2013. 135-146.

« La femme battant son mari : la mise en image d'un topos traditionnel », in Les figures du monde renversé de la Renaissance aux Lumières. Ed. Lucie Desjardins. Paris: Éditions Hermann, 2013. 297-311.

« L'épouse fugitive : Un topos romanesque renouvelé à l'âge de Louis XIV », in Rapport
hommes/femmes dans l'Europe Moderne: Figures et paradoxes de l'enfermement, Institut
de recherche sur la Renaissance, l'Age Classique, et les Lumières (IRCL), Université de
Montpellier 3, Archives Ouvertes de HALSHS (Sciences de l'Homme et de la Société),
2013: http://halshs.archives-ouvertes.fr/halshs-00845474


« Une curiosité vaine et indiscrète : le mariage au carrefour de la vie privée et de l'intérêt public », in La médiatisation de la vie privée, XVe-XXe siècle. Ed. Agnès Walch. Presses de l'Université d'Artois, 2012. 152-162.

« Représentations du sexe : une histoire de genre », XVIIe Siècle 63 (2011) : 511-523.

« François de Sales et le discours sur le mariage des corps au XVIIème siècle », in Mariage des corps, mariage des esprits. Groupe Renaissance et Âge Classique (GRAC), Université Lyon Lumière II. http://grac.univ-lyon2.fr/mariage-des-corps-mariage-des-esprits-lyon-septembre-2009--532715.kjsp?RH=grac67

"Perfect Harmony: Love and Marriage in Early Modern Pedagogy," in The Art of Instruction: Essays on Pedagogy and Literature in 17th-Century France. Ed. Anne M. Birberick. Amsterdam: Rodopi, 2008. 201-04.

« Modernités de l'imaginaire nuptial: Anatomies du mariage », in Religion, Ethics, and History in the French Long Seventeenth Century / La religion, la morale et l'histoire à l'âge classique. Eds. William Brooks and Rainer Zaiser. Oxford: Peter Lang, 2007. 91-116.

"Jeanne de Cambry: Mystic and Marriage Counselor," in The Cloister and the World: Early Modern Convent Voices. Ed. T. Carr. EMF 11. Charlottesville, VA: Rookwood Press, 2007. 113-92.

« Marc Fumaroli et la dramaturgie cornélien », Oeuvres et Critiques XXXII.1 (2007): 49-56.

« Charles Sorel arbitre de l'amitié tendre », in Charles Sorel polygraphe. Eds. E. Bury et E. van der Schueren. Presses de l'Université Laval, 2006. 453-62

"Drawing Knowledge from Information: Early Modern Texts on the TAPoR Platform," Text Technology 1 (2005): 13-20.

« Corneille devant les Jugemens des Savans: les éditions d'Oxford », XVIIe Siècle 56 (2004): 678-84.

« Le miroir du mariage : la métaphore dans quelques traités catholiques du XVIIe siècle », in La Spiritualité/L'épistolaire/Le Merveilleux. Ed. D. Wetsel and F. Canovas. Biblio 17 Vol. 145. Tu?bingen: Gunter Narr, 2003. 95-109.

« La nuit du couple: la dissolution du marriage dans l'imaginaire des XVle et XVlle siècles », in Penser La Nuit (XVIe-XVIIe siècle). Ed. Dominique Bertrand. Paris: Honoré Champion, 2003. 505- 23.

« Crime et châtiment : l'adultère dans quelques traités catholiques du XVIIe siècle », in Le Mariage en Europe, XVIe-XVIIIe siècles. Ed. R. Crescenzo. Presses de l'Université de Nancy, 2003. 173-185.

« Le classicisme est-il un nationalisme? Corneille et Racine vus de l'Amérique au tournant du XIXe siècle », Littératures Classiques 49 (printemps 2003): 97-112.

"The Staging of Impotence: France's Last congrès," in Theatrum mundi: Studies in Honor of Ronald W. Tobin. Eds. C. Carlin and Kathleen Wine. Charlottesville, VA: Rookwood Press, 2003. 102-112.

« Misogamie et misogynie dans les complaintes des mal mariés au XVIIe siècle », in La Femme au XVIIe siècle. Ed. Richard G. Hodgson. Biblio 17, vol. 138. Tu?bingen: Gunter Narr, 2002. 365-78.

« Les Soeurs Mancini en Méditerranée », in Les Méditerranées du XVIIe siècle. Ed. Giovanni Dotoli. Biblio 17, vol 137. Tu?bingen: Gunter Narr, 2002. 321-35.

« Préciosité et théologie: l'amour conjugal dans Clélie et dans quelques traités catholiques sur le mariage », in Madeleine de Scudéry : une femme de lettres au XVIIe siècle, Actes du colloque international de Paris (28-30 juin 2001). Eds. D. Denis et A.-E. Spica. Artois Presses Université, 2002. 141-53.

« Misères et épines dans la forêt nuptiale au tournant du siècle », in D'un siècle à l'autre: Littérature et société de 1590 à 1610. Ed. Philippe Desan. Fasano-Paris: Schena-Presses de l'Université de Paris-Sorbonne, 2001. 93-115.

"Imagining Marriage in the 1690s," Papers on French Seventeenth Century Literature XXVIII.54 (2001): 107-26.

« Chimène et Phèdre mélancoliques: la féminisation de la mélancolie », Papers on French Seventeenth Century Literature XXVII.52 (2000): 163-75.