Our grads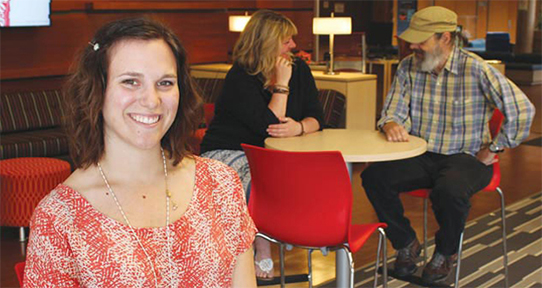 We're very proud of our alumni, and you'll find their profiles regularly posted on this website.
Communication Manager, SFU
 "Practice what you learn, volunteer your skills, build a professional portfolio, and try to find real clients for your projects."
PhD Student and Fulbright Scholar
"...Most employers are looking for employees who have whatever skill the employer wants and who are strong writers; whatever field you enter will always value strong writing. This professional writing minor can be paired with many different majors and...you will be a better writer by the end."
Manager of Media Relations and Issues Management, Ministry of Health Communications
..."Being able to cut through legislative language and distill writing down for my reader has been a huge benefit," says Jabs. He frequently writes for different formats at his job, including briefing documents, news releases, speeches, and emails, all of which he studied in the Professional Writing Program. "Being able to write concisely and summarize arguments clearly has made it a lot easier for me to find work and excel at my job," he says.
Senior Editor, Hansard
"The strength of the Professional Writing program is that you're working with people who have some level of direct experience in the field, and they can relate things to you from their own experience. The skills they teach are also very tangible..."
May 2012: Elissa Hintz
HR Advisor
 "It's the part of my undergraduate degree that got me going in my career."