Nurse practitioner option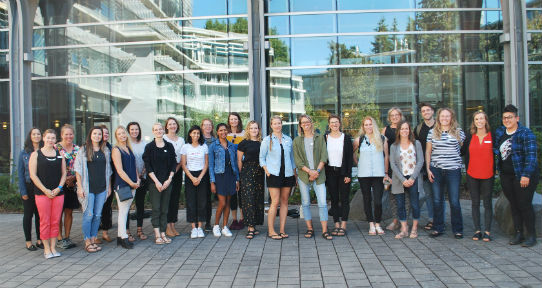 Goals
The goal of the nurse practitioner (NP) program is to prepare nurse practitioners as part of the front-line team providing primary health care to residents of British Columbia.
Graduates will become family nurse practitioners in primary care settings, and will assess, diagnose and treat common ailments for clients of all ages. Nurse practitioners will be prepared to demonstrate the advanced nursing competencies of clinical practice, leadership, research, and consultation and collaboration.
The nurse practitioner program is practice-oriented and theory-based, intended to prepare graduates for registration as a family nurse practitioner. Graduates are eligible to write College of Registered Nurses of British Columbia NP registration exams.
Objectives
Graduates of the nurse practitioner program will:
have advanced knowledge, skill, and expertise to meet the primary health care (PHC) needs of individuals and families across the lifespan and within the context of community
collaborate effectively with individuals, families, communities, and other health and social service professionals, to ensure high quality, comprehensive, holistic PHC
identify and implement research based innovations that improve client care and the functioning of organizations and/or systems
understand legislative and socio-political issues that influence health policy and build strategies to improve healthcare access and healthy public policy
practice within the Scope of Practice of Nurse Practitioners - Standards, Limits and Conditions family stream
NP Students discuss their OSCE preparation experience