Join us for the next HSD Reads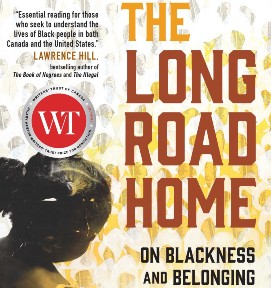 There's still time to immerse yourself in Debra Thompson's bestselling The Long Road Home: On Blackness and Belonging, ahead of HSD Reads in September. 
Facilitated by Acting Dean Jennifer White, HSD Reads brings faculty members, sessionals and staff together to discuss a recent book of importance that aligns with our mission to build just, decolonial, equitable and sustainable futures. 
The Long Road Home is described as a "work of family history, memoir, and insight gained from a unique journey across the continent, on what it is to be Black in North America." Thompson, an associate professor of political science at McGill University in Montreal, is an internationally recognized, award-winning scholar of the politics of race and holds a Canada Research Chair in Racial Inequality in Democratic Societies.
Join us for a discussion and light lunch. 
What: HSD Reads: The Long Road Home: On Blackness and Belonging
When: Sept. 26, noon to 1.30 pm, HSD Lounge (A300)
Who: HSD faculty, sessionals and staff
Register: Email hsdrecept@uvic.ca (Light lunch provided.)