Gillian Strudwick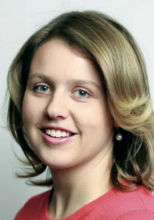 Position
Adjunct Assistant Professor
Contact
Credentials
BSN (Queen's University), MN (University of Toronto), PhD (University of Toronto)
Gillian Strudwick RN, PhD is a Project Scientist at the Centre for Addiction and Mental Health in Toronto, Ontario. Her program of research focuses on:
Improving health professional adoption and use of health information technology
Engaging patients in the use of health information technologies to take more control over their own health and care
Developing an evidence base for the successful use of collaborative digital health platforms to improve patient outcomes
Other academic appointments held by Gillian include:
1) the University of Toronto (Institute of Health Policy, Management and Evaluation; Lawrence S. Bloomberg Faculty of Nursing)
2) Western University (Arthur Labatt Family School of Nursing).
Gillian is involved with Health Information Science at the University of Victoria through sitting on graduate student committees, guest lecturing, collaborating with faculty members on health informatics studies, peer-reviewing for ITCH and attending faculty events. She is President Elect of the Ontario Nursing Informatics Group and sits on the Ontario Health Informatics Standards Council.
A link to Gillian's publications can be found here.