Paulette Lacroix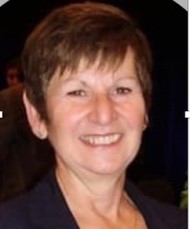 Position
Adjunct Assistant Professor
Contact
Credentials
BSc (Lakehead University), MPH (Lakehead University)
Paulette Lacroix has a diverse and extensive healthcare background with experience as an RN, administrator and researcher in acute care, community services and public health. As a strategic management consultant for more than twenty years, Ms Lacroix has assisted health authorities, government, universities, private enterprise and non-profits in planning and program development, change management, healthcare informatics, patient access and flow, mental health services, electronic health records, privacy risk management and cybersecurity. She has prepared hospitals and healthcare organizations for successful accreditation outcomes, and was instrumental in developing fundamental decision support analytics for the BC Mental Health and Addiction Services.
Ms. Lacroix has contributed to the design, development and testing of the BC provincial electronic health record (EHR), and designed the provincial benefits evaluation strategy.  Over the last ten years, she has developed a specialty in privacy consulting, working with both public and private clients in assessing and managing risk to personal information holdings, developing privacy governance frameworks and policies, providing staff training, and assisting in breach investigation and management.  She is a published author and lecturer, most recently awarded the Emerald Literati Award for 2019 outstanding paper as one of the most exceptional pieces of work submitted throughout 2018.
Ms. Lacroix is the vice-chair of the International Medical Informatics Association (IMIA) information security working group.  She is a certified information privacy professional with the International Association of Privacy Professionals (Canada and US), and an Adjunct Assistant Professor with the University of Victoria School of Health Information Science. Her range of expertise includes information privacy and ethics, data governance, health informatics, nursing informatics and cybersecurity.