Shannon Malovec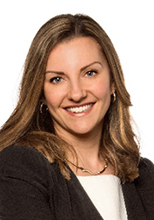 Position
Principal, Patient Engagement
TELUS Health
Credentials
Shannon leads the strategy development, product management and delivery management of TELUS Health's patient facing applications, including Personal Health Record, Home Health Monitoring, and EMR Portals. She also leads the execution of major health transformation initiatives and is responsible for the delivery of consulting services.
Previous to TELUS Health, Shannon was Director, Clinical Solution Delivery for Information Management Information Technology Services, Provincial Health Services Authority (PHSA). Shannon led the execution of major clinical IM/IT projects across PHSA, Vancouver Coastal Health and Providence Healthcare. Shannon also led the teams responsible for the Project Portfolio Management Office, Budget Planning and Management, and Performance Management and Benefits Evaluation. Shannon has also worked with a health management consulting company in Canada and in the United States and was engaged in strategic planning, project management and implementation initiatives. Shannon spent time working with various healthcare organizations, hospitals and private sector IT companies in Toronto, New York and Illinois where she was involved in the planning and implementation of a variety of clinical solutions.
The Health Information Science Program at UVic opened up a world of opportunities for me immediately following graduation. This is a growing industry, and with a degree in Health Information Science, the possibilities for exciting innovation and career growth are endless.
Subsequent education: Project Management Professional