Doug Magnuson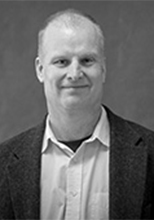 Position
Professor
School of Child and Youth Care
Contact
Credentials
BA (Bethel), MA, PhD (U of MN)
Area of expertise
how professionals think about and use data in their practice, qualitative and quantitative methods for evaluating and interpreting practice; youth transition conferencing; street-involved youth; child welfare
Brief Biography
I have a BA in Philosophy from Bethel University, an MA in Outdoor Education from the University of Minnesota, and a Phd in Educational Psychology from the University of Minnesota. I taught for 7 years at the University of Northern Iowa and since 2005 have been at the University of Victoria. I teach methods courses, including practice-based data analysis and evaluation methods. I am past President of the Child and Youth Care Educational Accreditation Board of Canada.
Practice Background
I worked in and managed summer camps and conference centers, worked with youth in  a group home for two years, and managed a community centre for several years.
While in graduate school I worked part-time in a program that brought European social pedagogues to U.S. residential care programs for a year.
Research Interests
I am a member of teams working with and writing about data from Risky Business--a longitudinal study of street-involved youth, data from sex workers, and data from youth participants in outdoor adventure programs.
Research and Supervision Fields
I am not currently accepting new students.
Sample Publications
Magnuson, D. (in press). "I feel like I've really grown up." The experience of emerging adulthood among street-involved youth. Oxford University Press.

Magnuson, D., Jansson, M., & Benoit, C. (2019). Foster care as a support system for early leavers. In Varda Mann-feder, (ed), Leaving Care and the Transition to Adulthood: International Contributions to Theory, Research, and Practice. Oxford University Press.

Snell, H., Stuart, C., & Magnuson, D. (2019). Post-secondary education as a crucible for learning practice. In K. Girabaghi & G. Charles (eds), Child & Youth Care Across Sectors (vol I). Canadian Scholars Press.

Benoit, C., Smith, M., Jansson, M., Healy, P., & Magnuson, D. (2018). The 'prostitution problem:" claims, evidence, and policy outcomes. Archives of Sexual Behavior. https://doi.org/10.org/10.1007/s10508-018-1276-6.

Magnuson, D., & Healey, P. (2019). How do we measure relationship? CYC-Online, 248, 20-24.