Congratulations to Honorary Doctor of Education recipient William (Bill) J. Mussell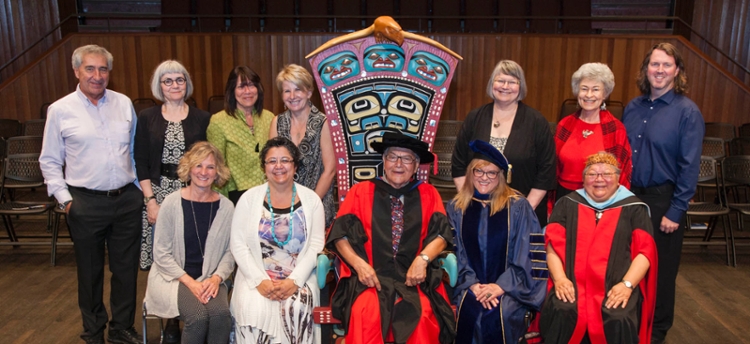 One of Canada's leading promoters of the health and wellness of Indigenous children, youth, families and communities, Bill Mussell is a member of the Skwah First Nation (Sto:lo) who has dedicated his life to addressing the impacts of colonization – especially the effects of residential schools – on the lives of Indigenous Peoples. Mussell coined and promoted the concept of "warrior-caregiver" as a way to revitalize traditional roles of First Nations men so that positive contributions to family and community life are honoured and respected.
At the University of Victoria, Mussell has made substantial contributions to the Master of Education program in Indigenous Communities Counselling Psychology, part of his impact on the field of Indigenous mental health. Unique in Canada, the program reflects Mussell's proven record of transformative educational leadership, which can be traced back to his input into the seminal 1972 paper "Indian Control of Indian Education."
A scholar and a leader in consultation and policy development, Mussell's multi-level contributions over the past 40 years have influenced generations of Indigenous and non-Indigenous leaders, policy-makers, educators and human service practitioners.