Future graduate students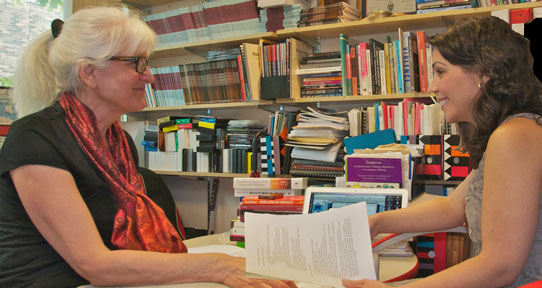 Our MA and PhD graduates assume leadership roles at provincial, national and international levels in the broad field of child and youth care. Our graduate programs also prepare students for advanced practice, supervision, policy analyst and research positions. Most of our graduates find employment in their chosen area.
Learn more about our MA and PhD programs or read our graduate student profiles.
Graduate program objectives
Our graduate programs will give you opportunities to:
Work within a child and youth care perspective that integrates theory, research, and practice and expands on your experience in the field
Develop approaches for promoting the health and well-being of children, youth, families and communities
Achieve the knowledge, skills, and self-development in order to respond to pressing challenges experienced by children, youth, families and communities
Flexible program delivery
Customize your program by choosing electives and a practicum that will advance your own research and practice goals
Complete electives at other institutions through the Western Deans Agreement
Remain in your home community for your practicum and thesis work
Teaching and research assistant opportunities
Graduate students are eligible to apply for a limited number of Teaching Assistant and Research Assistant positions each year. Sessional teaching opportunities are also available for PhD students.
Financial assistance
Financing your education is easier than you think. UVic is offering more scholarships, grants and awards to more students than ever before. Learn about financial assistance.