Manager support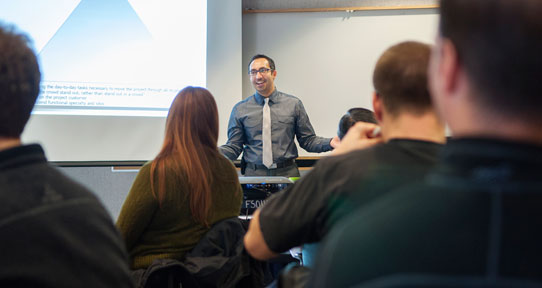 How HR Consultants can support you
These guidelines will help define the boundaries of reasonable performance and conduct that you, as supervisors and managers, can expect from employees.
These guidelines define the boundaries of reasonable support expected from you as a supervisor. Use these guidelines to supplement, not replace, your own reasonable expectations.
The Performance Development process is a strength-based approach that focuses on employee growth, existing strengths, enhancing performance and developing new skills and knowledge.
Performance development may focus on:
attaining current job expectations or stretch goals;
expanding capabilities within the work unit or organization;
enhancing performance and job satisfaction; and/or
developing the employee for possible future career opportunities.
Annual goals are set by the employee in collaboration with their supervisor. Goals are linked to the department/university strategic plan with clear measures that are specific, measurable, achievable, realistic and time bound (SMART goals).
The purpose of the Performance Development Process (PDP) is to:
improve two-way communication between supervisors and employees
develop clear expectations
link individual, work unit and organization goals
ensure employee development plans are in place
address performance issues and help the employee get "back on track"
facilitate career and succession planning
provide a record of accomplishments and performance
recognize employee achievements and celebrate successes
Annual performance planning and review flow chart
Forms
Please note: to use these forms correctly, you must follow the steps below:
1. Open the form.
2. Click - File Save As.
3. Rename the form (e.g. to the relevant employee's name).
4. Save to a folder on your computer and close the document.
5. Re-open the document (re-opening will convert to a Word document).
6. Now the form is ready for you to complete.
The Performance and Development Cycle (PDC) is a program initiated by Student Affairs in response to feedback from the 360 survey conducted in early 2014. The intention of these resources and tools is to shift the way we think about and engage in professional growth and development.
Performance and Development Toolkit for Supervisors and Employees
Performance and Development Forms
Other HR services
Selected university policies