Professional development and careers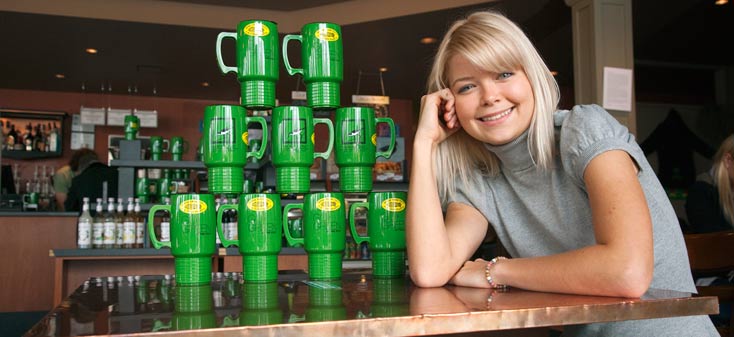 What is graduate student professional development?
Complementing academic and disciplinary knowledge, professional development is focused on expanding and/or integrating knowledge, skills and capacities to support you in meeting your career and life aspirations. 
As a UVic graduate student, we encourage you to engage in professional development planning throughout your time here. 
The LATHE Program combines knowledge about teaching and learning across the disciplines to create a future professoriate fluent in the foundation principles of post-secondary instruction. It will challenge participants to reflect on their practical teaching activities in a scholarly way within their disciplinary context. Graduates of the LATHE program will be able to contribute to the scholarship of teaching and learning in their own fields, thus preparing them to become life-long reflective and scholarly teachers.
Earn this graduate certifcate concurrently with UVic graduate degree
Be part of a program that is focused on your future. Enroll in the 16-month, part-time, 6.0-unit Graduate Certificate in Learning & Teaching in Higher Education.
Learn more about why to earn a LATHE graduate certificate.
Assistantships
You can apply through your academic unit for paid employment as a teaching assistant (TA), research assistant (RA), scientific assistant, or laboratory instructor. TA employment is through your academic unit, not through the Faculty of Graduate Studies, at rates of pay determined by the university. As a TA, you are covered by a collective agreement between CUPE local 4163 and UVic.
Individual faculty members with external research grants might employ you as an RA. The details of these appointments (salary, hours, etc.) are worked out between you and the faculty member.
Contact the graduate adviser in your academic unit and proposed supervisor for information about TA and RA positions. Get useful information for TAs through the Learning and Teaching Centre.
Work study
UVic's work study program provides on-campus work experience for students demonstrating financial need. The number of positions available is limited so there is no guarantee of job placement if you are qualified to participate in the program.