Lee Henderson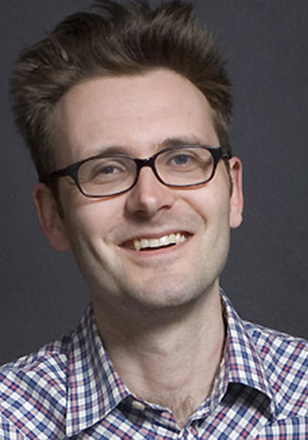 Position
Associate Professor
Writing
Contact
Office: FIA 237
Credentials
Area of expertise
Fiction, creative nonfiction, the graphic novel.
Biography
Prior to coming to the Writing Department, Lee Henderson lived in Vancouver, where he made a living writing on the visual arts, publishing fiction, and teaching creative writing at UBC. He has also lead writing workshops for the Summer Literary Seminar in Montreal as well as at the Banff Centre for the Arts, and with U of T's online writing program. Lee was raised on the prairies in Saskatoon and Calgary but settled out west shortly after high school. Before making books and stories, Lee made cookies, hamburgers, invoices, ad copy, and once, long ago, made the animation for artist Tony Oursler's video for Sonic Youth's song 'Tunic;' and once, even longer ago than that, played in a John Cage 'happening' at the Banff Centre.
Selected professional & creative achievements
Lee has published two award-winning books with Penguin Canada — the story collection The Broken Record Technique and the novel The Man Game, which won the BC Book Prize and the Vancouver Book Prize in 2009. His essay on language extinction and corporate English was published in the anthology Finding the Words, edited by Jared Bland. Lee's fiction and art writing is regularly published in The Walrus and Border Crossings magazine, and other short stories have appeared in numerous magazines and journals. He has curated exhibitions of contemporary art and experimental music.
Selected publications