Life Drawing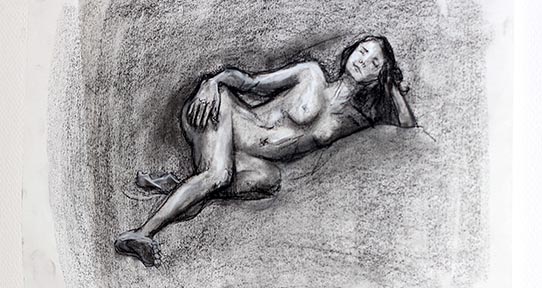 Life Drawing: Saturdays from 9:30am to 12:30pm.
Check our events calendar for specific dates.
One of the oldest artistic practice techniques, life drawing can be an essential way to study the human form and, as an artist, to develop one's sense of proportion. 
During the regular academic year (September to April), we host life drawing sessions in our studios. These long-running sessions feature a rotating series of models and are always open to the public, welcoming artists of all ages.
Our supervised sessions, which usually attract about 25 people, typically run from 9 a.m. to noon on Saturday mornings and cost $5 per person, per session. Participants must bring their own drawing materials, but we can provide a limited number of donkey benches for your use.
You'll find us in room A150 of UVic's Visual Arts Building (adjacent to parking lot 6).
Parking fees will be in effect.
When in session, questions can be sent to lifedrawing@uvic.ca 
or check our Facebook page.