Design room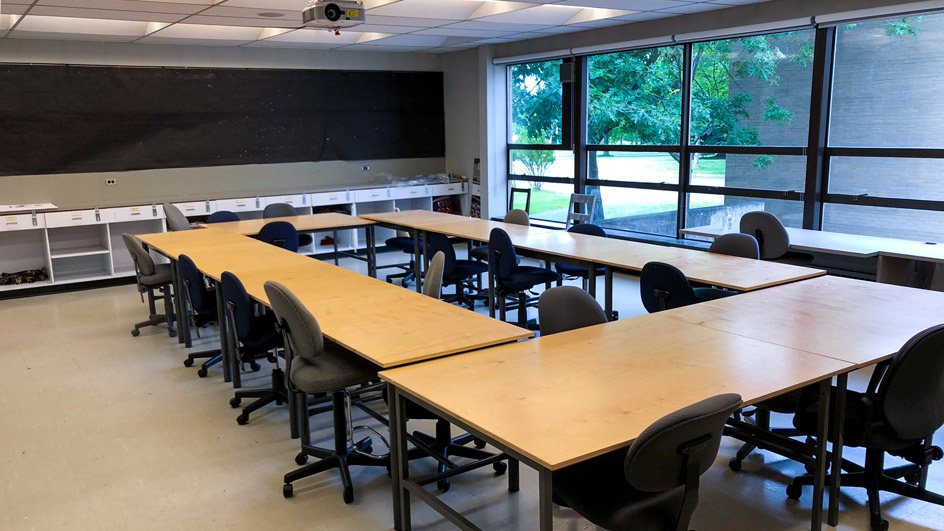 Classes in scenic design, costume design and lighting design are taught in our dedicated design classroom. 
Manual drafting and drawing are first steps for students of scenic and costume design. Computer-assisted design is also supported for scenic and lighting design. Scenic design courses also involve three-dimensional model-making. 
Most design classes are limited in size so that students receive individual attention.