Leslie D. Bland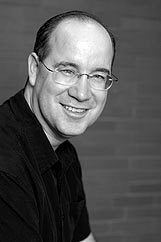 Position
Continuing Sessional Instructor
THEA 102, 150
Status
Contact
Office: Phoenix Building Rm. 156
Credentials
BFA University of Alberta; MFA (Directing) University of Victoria; ARCT University of Toronto
Areas of Research & Creative Activity
Leslie is the President of Less Bland Productions, a Victoria-based Film and TV production company. Leslie has directed and produced the feature documentary Gone South:How Canada Invented Hollywood which was an official selection at 22 film festivals in Canada, the United States, and the Cayman Islands, winning Best Documentary at the Glendale International Film Festival (Los Angeles). Gone South broadcast on Super Channel, and was featured on Air Canada flights, acquired by Discovery Networks, specialty channel Hollywood Suite and local broadcaster CHEK TV. Previously Leslie produced and directed She Kills Me an all-female stand-up comedy series for APTN, and the Telus sitcom series Ollie and Emma, which is available on Telus On-Demand and their YouTube channel, and broadcasting on FNX in the USA. In the fall of 2017 the documentary series he produced and directed The Wine Guys: Grape Escapes, shot in Italy and Spain, began its Canadian broadcast with international sales in Europe, Africa, and Asia. More recently he directed and produced Dust 'n Bones, a documentary that brings to light the legal, political, historical and spiritual challenges faced by First Nations leaders and archaeologists as they fight to give disinterred ancestors their proper reverence. This documentary premiered on Telus, APTN, and FNX the fall of 2018, and has since been acquired by NITV Australia, Télé Quebec, Zoomer Media, and CHEK TV. He is currently producing and directing the health and fitness series Muscle Muse for Zoomer Media, and a series of interstitials for Accessible Media Inc. (AMI). An alumnus of the Trans Atlantic Partners network and training program in International Co-Production, he recently attended the European Film and Co-Production Market in Berlin, the American Film Market, MIPCOM and MIPTV in Cannes, Hot Docs in Toronto, and the Banff World Media Festival to pitch his projects to broadcasters, distributors, and production partners. He has a number of projects in development with a number of Canadian broadcasters as a writer, director, and producer including the feature films Harmony, Reclaim, and the Telefilm Canada supported Tattie Bogles, as well as the sitcom series Hilary For Hire, and Awakened Spirits a documentary series that chronicles sites around the world that have been plagued by spiritual retribution due to the desecration of First Nations burial sites.
Courses
• THEA 101 Theatre Appreciation

• THEA 102 Theatre Appreciation from Page to Stage
• THEA 122 The Acting Experience

• THEA 150 Public Speaking
Brief Biography
Leslie is the Producer of Less Bland Productions, developing television series, feature films, and digital media projects for national and international broadcast.
From 2001 to 2010, Leslie was the Artistic Director of Kaleidoscope Theatre in Victoria. During his time as AD, he led a renaissance of Kaleidoscope's programming and profile in the community, setting attendance records for local in-house productions, winning and being nominated for a number of awards, and touring its productions nationally and internationally.
Leslie was the co-founder and for 12 years was the Executive Producer of Edmonton's Stage Polaris. During his time at Polaris, Leslie directed, performed, and produced over 100 professional productions and oversaw Polaris' growth from an idea to becoming the second largest theatre company in Edmonton, with a budget of over 1 million dollars and an annual attendance in excess of 100,000. During Leslie's last full year with Stage Polaris, it won more Sterling Awards than any other Edmonton Theatre.
Leslie has also performed and directed for a number of other professional theatres including the National Arts Centre, the Citadel Theatre, Theatre Calgary, the Gateway Theatre, Theatre Network, Chemainus Theatre Festival, the Vancouver Children's Festival, the Saskatchewan Children's Festival, and the Ottawa Children's Festival.
He has taught at Concordia University in Montreal, the University of Miami, the Canadian College for Film and Acting, the Pacific Media Academy, VAD Arts, as well as UVic for the past twenty-one years.
Selected Professional & Creative Achievements
Awards and Nominations
Best Documentary Glendale International Film Festival
Outstanding Adaptation (Macbeth), Outstanding Direction (

Twelfth Night

)
Outstanding Production (

Disney's Aladdin

) 
Favourite Play (

The Hobbit

)
Outstanding Musical (

Anne of Green Gables

)
Outstanding Production for Young Audiences (

Gold Mountain Guest, The Hobbit

)
Favourite Production Concept (

Peter Pan

) 
Favourite Director (2003/ 04/ 05/ 07/ 09)
Outstanding Musical for the Canadian Premiere of the Tony Award Winning Broadway Adaptation of 

The Secret Garden

Outstanding Production for Young Audiences (

Anne of Green Gables

)