Jan Wood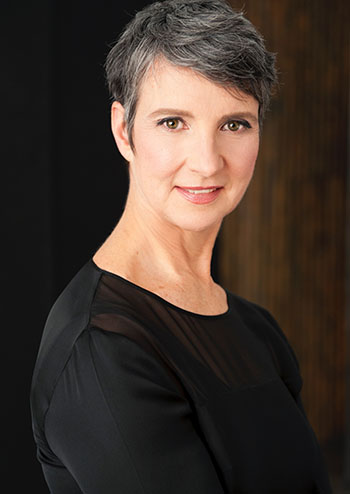 Position
Assistant Professor
Theatre
Contact
Office: Phoenix Building, Rm. 144
Credentials
BFA University of Alberta
Area of expertise
Performance: acting, voice
Areas of Research & Creative Activity
Creative activity includes acting, directing and writing for the stage. She is particularly interested in Shakespeare in performance, new works and new play development. 
Courses
THEA 122:    The Acting Experience
THEA 218:    Acting I (For students not pursuing the Performance Focus)
THEA 221:    Acting I
THEA 222:    Acting II
THEA 322:    Acting IV
THEA 422:    Acting VI
Brief Biography
Jan Wood graduated from the University of Alberta with a BFA in Drama, specializing in acting. She has over 35 years experience in professional theatre as an actor, director, movement coach, voice coach and teacher. Her professional acting credits include the Stratford Festival, the Blyth Festival, Bard on the Beach, the Belfry Theatre and most major theatre companies in Alberta. Originally contracted for five years as an artist in residence by the University of Victoria, she is now a tenured faculty member balancing her teaching with professional acting and directing opportunities.
Selected Professional & Creative Achievements
Reverberations, SPARK Festival, Belfry Theatre, Victoria
A Christmas Carol, Belfry Theatre, Victoria
The Life Inside, Belfry Theatre, Victoria
All's Well That Ends Well, Bard on the Beach, Vancouver  
Richard II, Bard on the Beach, Vancouver
Half Life, Belfry Theatre, Victoria
Hockey Mom, Hockey Dad, The Other Guys Theatre Company, Victoria
Love's Labours Los,t University of Alberta, Edmonton (director)
Pericles, Bard on the Beach, Vancouver