Jacques Lemay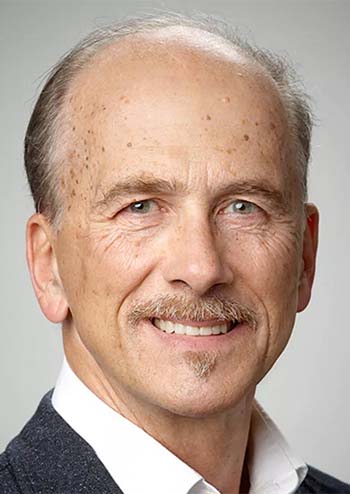 Position
Adjunct Professor
Performance, Directing
Contact
Credentials
C.M., CAEA, ACTRA, UBCP, Fight Directors Canada
Mr. Lemay has been described as one of Canada's most talented and versatile Producer/ Director/Choreographers. His creative works span the full gamut of theatrical and television productions including operas, ballets, symphony concerts, musicals, multi-cultural productions, royal galas, variety shows and special events. Mr. Lemay has directed and choreographed productions in major theatres across Canada. He is a former Artistic Director of the Charlottetown Festival.
He was founding director of the Jazz Dance department for the professional and general schools for the Royal Winnipeg Ballet for over thirteen years. He also gained renown as a choreographer for the R.W.B. and other international companies. Mr. Lemay was Artistic Director and Senior Choreographer of the Opening Ceremonies for the 1988 Calgary Olympics; producer/director of the 1994 Victoria Commonwealth Games; producer/director of the 1997 Special Olympics World Winter Games, Producer/Artistic Director of Canada Summer Games and Canada Winter Games. He was Producer/Artistic director for the Opening Ceremonies of Confederation Bridge; Artistic Director of six Royal Visits. Artistic Director of Her Majesty Queen Elizabeth's II British Columbia's Jubilee Tour.

Mr. Lemay is a recipient of the Queen's Jubilee medal and was recognized as the 2010 Community Arts Leader of the Year. Mr. Lemay has served as a consultant to the Auditor General of Canada, the National Capital Commission in Ottawa, the Canada Council for the Arts and several provincial and territorial arts councils as well as the 2010 Olympics Organizing Committee. He is a past Director of the Celebrate Canada Committee for B.C., a program of the Department of Canadian Heritage.
Mr. Lemay staged the Unveiling of the New 7 Wonders of the World in Lisbon Portugal working with such international stars as Ben Kingsley, Hilary Swank, Jose Carreras, Dulce Pontes, Bipasha Basu, Chaka Khan, Alessandro Safina, Joaquín Cortés and Jennifer Lopez. He was selected as a member of the Opening and Closing Ceremonies Team for the 2010 Vancouver Winter Olympics and was Creative Advisor to the Executive Producer.Mr. Lemay is the Co-Founding Director of the Canadian College  of Performing Arts.
Jacques Lemay was appointmented to the Order of Canada announced on December 29 by Her Excellency the Right Honourable Mary Simon, Governor General of Canada.