Wolf Edwards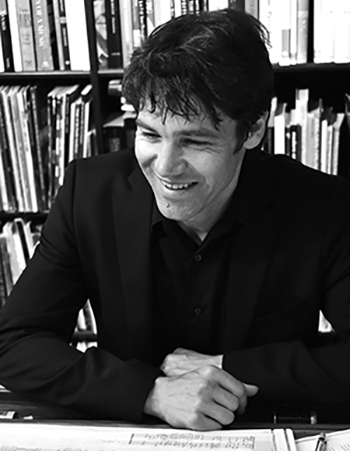 Position
Sessional Instructor
Composition
Contact
Credentials
Courses taught at UVic
MUS 205 - Music Composition
Areas of research and creative activity
Music composition & theory
Brief biography
Wolf Edwards (b. Montreal, Quebec 1972) began his formal musical training at the Victoria Conservatory of Music (1994-1996) before transferring to the University of Victoria (BMus 2000) where he studied composition and theory with Christopher Butterfield, John Celona, Michael Longton and Harold Krebs as well as guitar with Alexander Dunn.
To further his education he relocated to Montreal, Quebec (2000-2002) where he attended private studies with Olivier Messaien's former student Gilles Tremblay. He was then awarded a fellowship from the University of Victoria (MMus 2004).
Further studies include the Acanthes Summer Academy(2005) in Metz, France to work with the Arditti Quartet of England and attend private study with composers Pascal Dusapin (France), Wolfgang Rhim (Germany), and Hilda Peredes (Mexico).
Wolf was then accepted on scholarship to the Akademie Schloss Solitude in Stuttgart, Germany where  he worked with composers Chaya Czernowin (Israel), Stephen Kazuo Takasugi (U.S.A), and Ole Lutzow Holm (Norway/Sweden).
Following his attendance at the Schloss Solitude, Wolf continued private studies in musical composition with Chaya Czernowin from 2007-2009.
Mr. Edwards continues to have his music performed at international festivals, concerts, symposiums,  and events worldwide. He also has extensive experience performing and writing with metal, punk, and Irish traditional folk groups from 1986 to present.
Select recordings of Wolf's music are available on
Soundcloud
.