Colleen Eccleston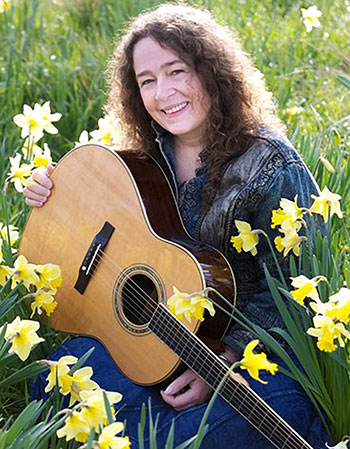 Position
Sessional Lecturer
Songwriting, Popular Music
Contact
Credentials
Area of expertise
Songwriting, Popular Music
Areas of research and creative activity
Voice specialist in theatre, vocal coach, songwriter, recording artist, rock, Celtic/Folk singer, actor, writer, history of rock and roll and Canadian folk music expert. Currently writing a book on song writing.
Courses
Song writing, Performance, Music Business, History of Western Music, Jazz Singers, Divas, Top 20 Albums, History of Rock and Roll and The Beatles
Mentor for the BC Festival of the Arts in song writing
Singing and song writing instructor at the Victoria Conservatory of Music
Rock and Blues and Canadian Folk Music lecturer at the Victoria Conservatory of Music
Brief biography
Born in Calgary Alberta, Colleen Eccleston grew up all across Canada. She began her career at age 12 writing songs for CBC Films in Newfoundland and toured extensively with Grand Union out of Calgary before attending UVic where she graduated with a BFA in Acting. Colleen continues acting, recording, song writing, touring, session work, kid's theatre, writing, etc. Her music has been featured in plays, documentaries and on radio stations across the US, Canada, Germany, Holland and the UK. 
Performance highlights
2016-2017  
Flotsam and Jetsam Life on the West Coast. The Other Guys Theatre Company; written by Ross Desprez and Tobin Stokes. 
2014  
Back to the Garden Tour with Daniel Lapp, Mae Moore, Neil Osbourne, Ivonne Hernandez, Carolyn Mark, Doug Cox and Oliver Swain.
2011-2013
Good Timber. The Other Guys Theatre Company. Written and directed by Ross Desprez. Musical direction Tobin Stokes.
2012
Vancouver Folk Festival. Colleen Eccleston Trio
Home Routes Tour of the Yukon. Colleen Eccleston and John Gogo
1999-2018
The Ecclestons. Toured all over Canada and the US performing in concert at festivals, folk clubs and concert halls. Celtic/original music.
2006
UrineTown. Belfry Production. Directed by Roy Surette. A cop, Soupy Sue and Cladwell's secretary.
1993-2003
The Fairy Tale Players. Children's theatre with Kelt Eccleston. Children's festivals, folk festivals, parties.
Recordings
1982 Carnation
1987 Simple Joy of Moving
1988 Protest
1993 In Your Ear
1996 The Beechwood Sessions
1998 In Essence
1999 Fir n Mna The Ecclestons
2001 Imbolc to Beltane The Ecclestons
2004 The Home Fires The Ecclestons
2005 Release the Hounds The Ecclestons
2008 Brave Man's Country
2011 The Garden of Chaos
Credits
James Keelaghan's 'A Recent Future' and Juno Award Winning 'My Skies'
Spirit of the West 'Star Trails'
Bourne and McLeod 'Dance and Celebrate'
Mark Perry 'Vera's Café'
Douglas Pashley 'Eye of a Hurricane'
Jingles and many more albums.
Tours
Under the Moss, Grand Union, Rattle in the Dash, James Keelaghan, Valdy etc.
Reviews
2002 – Rated as one of the most popular profs at UVic. Maclean's Magazine
"One of the warmest, most enthusiastic people I've ever met. Committed to an environment of supportiveness and positivity. Very knowledgeable and patient."
"My favourite prof at uvic. She is an amazing, colourful and overall amazing teacher. I've had her for history of rock and roll and Beatles studies and she made both of them interesting and fun to learn. You should know: DON'T TAKE HER CLASS FOR AN EASY A. She is a tougher marker, and she knows if your heart is in your work. She's the best."
"Victoria's Colleen Eccleston is a remarkable singer. She is a gifted songwriter and a very strong rhythm guitarist. Her on-stage ebullience makes her concerts a delight, but she can switch from a carefree song about life on the road to a sobering tale of environmental or interpersonal damage with consumate ease. (Steve Edge, The Rogue Folk Review Vancouver)