Shawn Earle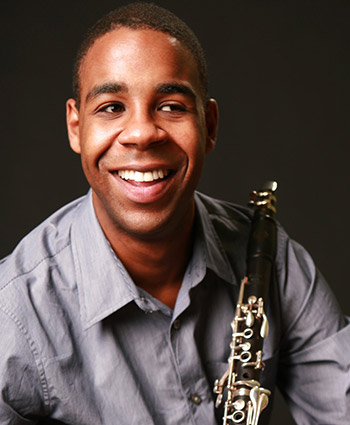 Position
Music Performance Instructor
Clarinet
Credentials
BMus (Acadia), MMus (UVic), BEd (Toronto), DMA (UBC)
Contact
Areas of research & creative activity 
Canadian works composed for clarinet since 1971 are not only of exceptional quality, but also reflect, often idealistically, the goals of Canadian multiculturalism. Peaceful pluralism in Canada must be achieved by action. Art, and in particular music performance, is one especially compelling action that expresses cultural values and experiences. Using selected Canadian clarinet repertoire I study how this aspect of Canadian culture is reflected in clarinet music. 
This research prompted me to examine how extended techniques can be used to imitate the music of non-Western cultures and the issues of appropriation, ownership, and authenticity that arise. Moreover, I am interested in the cross-cultures learning that takes place to create an informed and respectful interpretation. 
Courses 
MUS 140/145-440/445 (Applied Clarinet)
MUS 181-481 (Woodwind Chamber Music) 
Brief biography 
Canadian clarinetist Shawn Earle is currently an instructor at the University of Victoria. He performs regularly as a soloist and has been a chamber musician with the Albemarle Ensemble, Cascadia Reed Quintet, Vancouver Clarinet Trio, Trio Dolce, and guest artist with the Novo Ensemble. He also has performed with the Charlottesville Symphony Vancouver Symphony Orchestra, Okanagan Symphony, Victoria Symphony, Vancouver Island Symphony, and Vancouver Metropolitan Orchestra.
In December 2015, Dr. Earle completed his Doctor of Musical Arts at the University of British Columbia examining contemporary Canadian clarinet music. Dr. Earle is dedicated to contemporary Canadian clarinet music, while also enjoying traditional repertoire. He also holds a Masters degree from the University of Victoria, a Bachelor of Education from the University of Toronto, and a Bachelor of Music from Acadia University.
Dr. Earle is committed to music education having been a high school band director, Assistant Professor at the University of Virginia, Lecturer at Washington and Lee University, and delivering numerous masterclasses, clarinet instructor at the El Sistema inspired Saint James Music Academy, and maintaining a private studio.
Among his numerous accolades for performance and research, Dr. Earle has received grants from the British Columbia Arts Council, Canada Council, and the Nova Scotia Talent Trust Award.
Selected recordings
Glacier Music. Ravello Records. 2019
The Ceiling Floats Away. Ravello Records. 2018
Selected performances
Audio samples available on Shawn Earle's website. 
Additional links