Phil Albert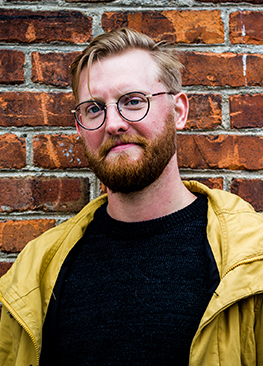 Position
Sessional Instructor
Jazz & Creative Music Ensemble (JCME)
Contact
Credentials
BMus (VIU); MMus (UofT); PhD Candidate (UofT)
Courses taught at UVic
Jazz and Creative Music Ensemble
Brief Biography
After a decade in Toronto, bassist and educator Phil is privileged to call Victoria and Lək̓ʷəŋən territory home. A seasoned educator, researcher, and arts administrator his work and priorities focus of teamwork and togetherness. His doctoral research centers on rehearsing for collective creativity in jazz and creative music and investigates how improvising groups facilitate inclusive creativity. As an educator, he has taught in a wide range of settings including University courses, high schools, Montessori Schools, various summer music camps, and has worked as an educational developer facilitating best teaching practices with post-secondary educators. Phil also holds a busy freelance schedule as a performer. He has performed with world-famous musicians such as Mike Stern (Jazz legend), Brent Mason (Nashville legend), Aoife O'Donovan (Folk legend), Duke Robillard (Blues legend), Mark Feldman (Improv legend), among others in a varied musical career spanning many genres and styles with an ever-growing discography. 
Some of his celebrated work explores many "new music" premieres and concerts, including Juno Nominee for Bekah Simms Granatic. He has performed many festivals such as Reepernbahn (Hamburg, De), Mount Hood JazzFest (Oregon, US), Toronto Jazz Fest, Montreal Jazz Fest, Atlin Music Festival, Vancouver Jazz Fest to name a few, as well as hundreds of smaller "grassroots" festivals. From 2010-15 he released four records as a composer-performer-leader/co-leader, four original art rock records (The Mother Tongue Band: EP, Self Titled, Live at the Queens, The Nate Before Xmas), and four original jazz records (with collectives Departure, Two String Drums, and as leader and composer: In the Big World, and Perspective Suite), and contributed to many other commercially available records. More recently, he released four records as a co-leader with a collaborative creative music group Sonic Perfume: Self-Titled, Beautiful Landscape Vol 1, Beautiful Landscape Vol 2, and Situations. He also collaborated with groups such as The Actual Goners releasing two albums Curbside Finds and Lost Highway, and Chris Platt Trio's AfterGlow, to name a few. His compositions, arrangements and musical style are prevalent in all his records, styles, and approached that cross jazz, rock, improvised, free-form, experimental, Canadian/Americana, blues rock, folk, and contemporary classic.
Phil received a Bachelor's of Music from Vancouver Island University in 2008, a Master's degree from the University of Toronto in 2014, and is near completion of Doctoral studies also at the University of Toronto. He has also been trained by many significant musicians in New York City as well as at the Banff Centre's International Jazz and Creative Music workshop.