Don Wright Symphonic Winds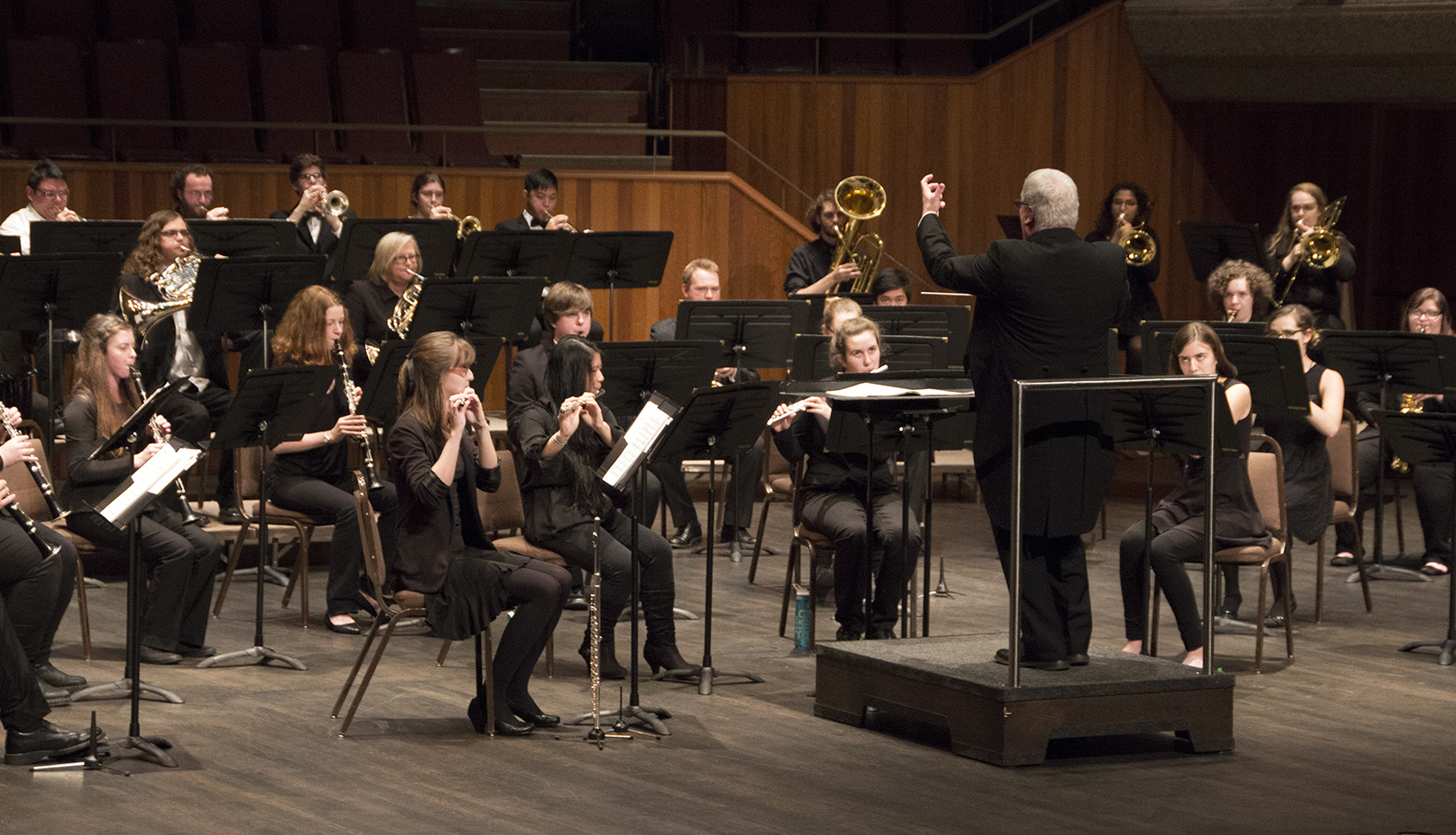 This large wind band open to undergraduate and graduate students from all UVic faculties and departments.
No audition is required.
Students are expected to have high school or higher concert band experience, an instrument, and a music stand (some instruments are available for rent).
Performs two concerts a year in The Farquhar at UVic.
Recent performances can be heard on the School of Music audio archive.
Rehearsals:
Course not offered in 2021-22
Course code:
MUS 180C - 480C Don Wright Symphonic Winds