Short-term investments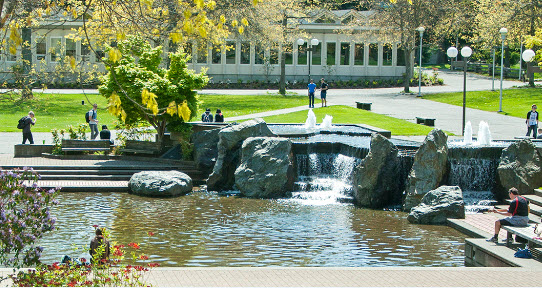 Feedback Request
The Treasury Office has commenced the process of reviewing the "Policy on Social Responsibility and UVic Investments" and the "Short Term Investment Policy" and we are seeking feedback from university stakeholders. The goal of this review is to achieve the University's investment objectives while aligning each of these investment policies with the University Of Victoria's Strategic Framework. The results of the feedback will be summarized and presented to the Board of Governors for consideration.
As part of the community consultation process, the Treasury Office is seeking input from university stakeholders on alternative investment strategies that could be effectively implemented to achieve the university's goal. Specific questions for consideration are:
What investment strategy or strategies should be considered which most effectively consider the Strategic Framework and why?
Can you provide any materials of the proposed investment strategy?
If this of interest to you please email treasury@uvic.ca and a document will be emailed to you with further background and investment options that are being considered. Please email your feedback before the end of October, 2019, and indicate your affiliation with the University Of Victoria.
If you have any questions, please feel free to contact treasury@uvic.ca.
Investment Objectives
The objectives in managing the university's short term investments are to:
ensure that cash is available to fund the university's operations; and
earn an appropriate risk adjusted return.
In order to achieve both objectives, cash flow is forecasted monthly and the investments are invested in accordance with the Short Term Investment Policy (FM 5200) and the Policy on Social Responsibility and UVic investments (FM 5215). Both policies are approved by the Board of Governors.
The investment earnings support learning and research at the university.
Internal bank
Our short term investments are also used to support financing required for university capital projects. We act as the internal bank of the university, in order to provide cost effective financing of UVic's growth.
This financing capacity enables us to undertake capital projects that improve sustainability, research and learning initiatives throughout the university.
Treasury typically provides financing for capital projects at a fixed interest rate for a term of up to 20 years. See the internal loan rates for 2019/20.