Jean-Paul Restoule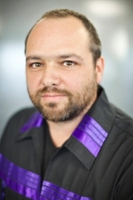 Position
Professor and Chair
Indigenous Education
Contact
Office: MacLaurin A260
Jean-Paul Restoule is an Anishinaabe scholar and educator. He is concerned with bringing Indigenous worldviews to a wide audience and infusing Indigenous perspectives into mainstream practice.
He is currently leading a study on how to centre Indigenous pedagogy and ways of knowing and being in online learning environments.
Jean-Paul is also investigating what motivates educators to incorporate Indigenous perspectives in their teaching practice and how teacher candidates and new teachers can best develop the knowledges, confidence and motivation to meaningfully include Indigenous knoledges and pedagogies in their classrooms.  
Indigenous Education
Indigenous Worldviews
Online Learning
Indigenous Research
Teacher Education
Indigenous Knowledge
Indigenous Pedagogy
Indigenous Student Success