Kurt Smith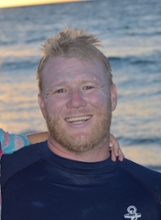 Position
Associate Professor
Contact
Office: MCK 130
Credentials
BSc (UofL), MSc (UL), PhD (UBCO)
Area of expertise
Exercise and environmental mechanisms that influence cerebral and cardiovascular health.
Description
Dr. Smith is an Associate Professor. His research focuses on investigating the mechanism responsible for physiological adaptation in the cerebral and cardiac vasculatures throughout the lifespan. Specifically, he utilizes exercise and environmental interventions to innovate imaging modalities and approaches that reveal more robust understanding of vascular structure and function in humans.
Research interests
·         Cerebral and Cardiovascular Interactions
·         Exercise role in determining cerebral and cardiovascular health and aging
·         Environmental interventions to perturb cerebrovascular structure and function in humans
Selected publications
Smith, K. J., et al. (2020) Cerebral blood flow responses to exercise are enhanced in left ventricular assist device patients after an exercise rehabilitation program J Appl Physiol 128(1): 108-116.
Thomas, H, Rana, U, Marsh, CE, Caddy, HT, Kelsey, LJ, Smith KJ et al., (2020) Assessment of cerebrovascular responses to physiological stimuli in identical twins using multimodal imaging and computational fluid dynamics, J Appl Physiol, 129:1024-1032.
Smith K.J.,
Hoiland, R.L., Grove, RB, McKirdy, H., Naylor, L., Ainslie, P.N., Green, D.J., (2019) Matched increases in cerebral artery shear stress, irrespective of stimulus, induce similar changes in extra-cranial arterial diameter in humans.
 Journal of Cerebral Blood Flow and Metabolism. 39(5):
849-858.
Tymko, MM, Ainslie, PN,
Smith KJ
(2018) Evaluating the methods used for measuring cerebral blood flow at rest and during exercise in humans.
European Journal of Applied Physiology.
https://doi.org/10.1007/s00421-018-3887-y
. 
Smith K.J.,
Ainslie, P.N., (2017) Regulation of cerebral blood flow and metabolism during exercise.
Experimental Physiology.
DOI:10.113/EP086249.