Ryan Rhodes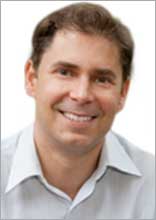 Position
Professor; Graduate advisor
Credentials
Contact
Office: MCK 189
Description
Dr. Ryan Rhodes is a Professor, Graduate Advisor and is currently the Canadian Cancer Society Senior Scientist. Ryan was born in Victoria, but spent most of his life in Vancouver, British Columbia. When not working, he enjoys running Victoria's oceanfront, walking his dog, and good cuisine. Ryan is also an avid film buff and gamer.
Courses taught
EPHE 357 Introduction to Research
EPHE 581 Psychological Issues in Physical Activity and Health
Research interests
Psychology of physical activity and sedentary behaviour; health promotion during life transitions (e.g., early-stage family development, retirement); application of technology to health behaviour change; bridging the intention-behaviour gap; the role of affect in health behaviour; self-regulation of behaviour; physical activity habit and identity formation.
Selected publications
Rhodes, R. E., Berry, T., Craig, C.L., Faulkner, G., Latimer-Cheung, A., Spence, J. C., & Tremblay, M. S. (2013). Understanding parental support of child physical activity behavior. American Journal of Health Behavior, 37(4), 469-477.
Blanchard, C., Rainham, D., McSweeney, J., Spence, J., McDonnell, L., Rhodes, R., Reid, R., McGannon, K., & Edwards, N. (2012). Community SES, perceived environment, and physical activity during home-based cardiac rehabilitation: Is there a need to consider the urban vs. rural distinction? Journal of Urban Health: Bulletin of the New York Academy of Medicine, 89(2), doi:10.1007/s11524-011-9661-7.
Bodner, M. E., Rhodes, R. E., Miller, W. C., & Dean, E. (2012). Smoking cessation and counselling: Practices of Canadian physical therapists. American Journal of Preventive Medicine, 43, 67-71.