Three UVic alumnae in new federal cabinet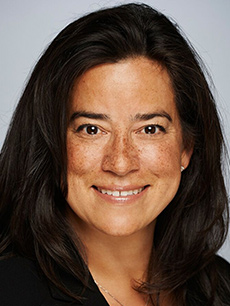 The University of Victoria congratulates Prime Minister Justin Trudeau and his team of 30 new cabinet ministers—sworn in today at a ceremony at Rideau Hall in Ottawa—which, notably for the campus community, includes three UVic alumnae.
"This is another great example of UVic alumni making a significant difference in our country and the world," says President Jamie Cassels. "And we look forward to working with the federal government on the crucial issues facing our society and the role that post-secondary education can play in advancing Canada's future prosperity."
Jody Wilson-Raybould (BA '96, political science/history)—former BC regional chief on the Assembly of First Nations, former Crown prosecutor, and recipient of the Faculty of Humanities Distinguished Alumni Award—is the Minister of Justice and Attorney General.
Faculty of Law alumna Carla Qualtrough (LLB '97), a Delta-based lawyer and paralympian, is the Minister of Sport and Persons with Disabilities.
Patricia Hajdu, former executive director of a homeless shelter in Thunder Bay, is the Minister of Status of Women. She holds a Master of Public Administration, to be awarded in absentia during the 2015 Fall Convocation ceremonies.
Full list of members of the 29th Cabinet of Canada.
Photos
In this story
Keywords: government, alumni