Spring 2022 Honorary Degree Recipients
UVic will award seven honorary degrees that recognize notable achievements in scholarship, research, teaching and public service.
---
The Honourable Carole James
Honorary Doctor of Laws (LLD)
Thursday, June 9, 2022 | 10:00 a.m.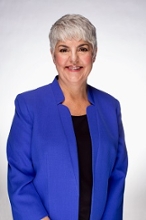 The Honourable Carole James has been a fixture in the BC Legislature for many years, and is perhaps best known for her role as leader of the BC New Democratic Party (BC NDP). Ms. James is widely credited for rebuilding the BC NDP and led the party to a remarkable comeback in 2005, with a 20 per cent increase in popular vote.
Many suggest she has been one of the most effective and accomplished Finance Ministers in BC's history. Her work on the Affordable Child Care Benefit as well as the Speculation and Vacancy Tax has been ground-breaking, and she also steered the province through the COVID-19 pandemic and restart plan.
As a lifelong activist, volunteer and public servant, Ms. James has dedicated her life to the betterment of our province. She is an honourary life member of the Vancouver Island Cooperative Preschool Association and the BC School Trustees Association. She has also served as a foster parent for over 20 years for children and adults with developmental disabilities.
---
Dr. Perry Kendall
Honorary Doctor of Laws (LLD)
Friday, June 10, 2022 | 10:00 a.m.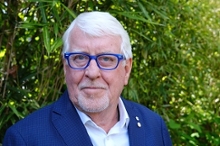 Dr. Perry Kendall's long career in public health has been devoted to improving the health of British Columbians, particularly those who are marginalized. He served as the Provincial Health Officer from 1999 – 2018, and during that time he championed the creation of safe consumption sites, declared a public health emergency to address the opioid crisis, managed the H1N1 pandemic of 2009 - 2010 and the SARS crisis of 2003.
In 2002, his first report on Indigenous health, which included input from Indigenous sources, contributed to the establishment of the First Nations Health Authority. His influential reports have addressed such important social issues as the health inequities faced by First Nations communities in BC, stigmatization of persons with HIV, the health of children and youth-in-care, diabetes and other chronic health conditions.
Dr. Kendall has been an Adjunct Professor in the School of Public Health and Social Policy at UVic since its inception. For his integrity, leadership and the impact of his work he has received the Order of Canada, the Order of British Columbia, the Queen's Diamond Jubilee Award, and several other professional recognitions.
---
Gordon Denford
Honorary Doctor of Laws (LLD)
Friday, June 10, 2022 | 2:30 p.m.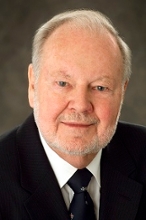 Gordon Denford is the Founder of family-owned Berwick Retirement Communities Ltd., and is a community leader and philanthropist. He was a founding member of the Canadian Western Bank, which assists small businesses in Victoria and western Canada. He was a driving force to improve the Victoria Airport, where he spent eight years on the Board; two of those as Chairman.
Mr. Denford served on the BC Medical Services Commission and has chaired each of the Advisory Planning Commissions of Saanich and the City of Victoria. He was also the president of Tourism Victoria, the president of the Urban Development Institute and is an Honorary Governor Emeritus of the Victoria Foundation.
Mr. Denford has received many awards in recognition of his service, including the Greater Victoria Chamber of Commerce Lifetime Achievement Award, and the BC Seniors Living Association Inaugural "Pioneer Award" for recognition of his innovation and positive impact on the industry.
---
Lawrence Lessig
Honorary Doctor of Education (DEd)
Monday, June 13, 2022 | 10:00 a.m.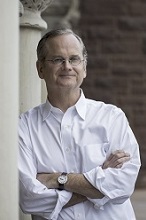 Lawrence Lessig's early career focused on law and technology, primarily as it affects copyright—and that work was instrumental in shaping knowledge in the digital era. He was the co-founder of Creative Commons, a non-profit organization that promotes learning and open scholarship on the Internet by providing legal mechanisms to share creative work while still upholding intellectual copyright.
A professor at Harvard Law School, Lessig serves on the Scientific Board of AXA Research Fund and is a member of the American Academy of Arts and Sciences. He is the author of several books and the recipient of multiple awards, including the Scientific American 50 award. His contributions towards open educational resources include starting the Center for Internet and Society at Stanford University.
His current work addresses "institutional corruption" or relationships that, while legal, weaken public trust and affect democracy.
---
Reverend Lyle McKenzie
Honorary Doctor of Laws (LLD)
Tuesday, June 14, 2022 | 2:30 p.m.
Reverend Lyle McKenzie has served as part-time chaplain at the University of Victoria for 19 years. A visionary leader, he helped to develop programs within congregations to advance Truth and Reconciliation and the inclusion of Queer siblings. He was instrumental in developing the recent Memorandum between UVic and faith communities and has been a strong contributor to the growth of multi-faith cooperation on campus.
Reverend McKenzie has been a life force in establishing the Shelbourne Community Kitchen in response to food insecurity. He has also worked with others to establish a congregational Choral Scholar program and an affordable post-secondary student house community.
Reverend McKenzie is one of the authors of "Faith Forum" articles in the Times Colonist. And with Luther Court, Reverend McKenzie has been a vital contributor to a proposed affordable intergenerational housing project for post-secondary students and elders to live in an intentional community together.
This honour recognizes Reverend McKenzie for his teaching by example, his creative approach to worship through art and music, and his dedication to public service.
---
Dr. Arvind Gupta
Honorary Doctor of Science (DSc)
Wednesday, June 15, 2022 | 10:00 a.m.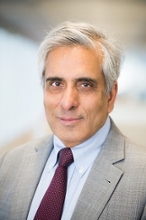 Dr. Arvind Gupta has worn many hats during his career, most notably, serving on the federal government's Science, Technology and Innovation Council and as CEO and scientific director of Mitacs Canada, a national non-profit research organization that funds student researchers. He has made major contributions to theoretical computer science and research innovation and to industrial-academic collaborations within Canada.
Dr. Gupta is a champion of student internships and work-integrated learning, and is widely credited with the development of innovation internships in Canada. He was chosen by the federal government to co-lead a national consultation on personal privacy, big data and digital technologies. He also co-founded a non-profit platform to retrain mid-career workers made redundant by automation and artificial intelligence and provide them with the skills to transition to new careers in the innovation economy.
Dr. Gupta is one of Canada's most engaging and creative change makers in research, innovation, education, and public policy.
---
TEMOSEṈŦET Charles Elliott
Honorary Doctor of Fine Arts (DFA)
Wednesday, June 15, 2022 | 2:30 p.m.
TEMOSEṈŦET Charles Elliott is a renowned carver and printmaker whose pieces are held in institutional and private collections around the world. In a career spanning more than 50 years, he has been instrumental in the revitalization and resurgence of Coast Salish artistic styles, traditions and techniques. As his career progressed, he has taken on a mentorship role, supporting dozens of emerging Indigenous artists in his studio and working with hundreds of students in elementary, secondary and postsecondary classrooms.
TEMOSEṈŦET also created the Queen's baton and gold medal for the 1994 Commonwealth Games in Victoria and a talking stick presented to Nelson Mandela during a visit to Seattle. At the university, his pieces include the S,YEWE Legend pole in the campus quad, the Sul-Sultan (spindle whorl) in the Fraser building and the house posts and podium in the First Peoples House.
TEMOSEṈŦET's achievements have been recognized through his investiture in the Order of British Columbia and his induction in the Royal Canadian Academy of Arts.